"102 Minutes"
Some boarded a plane,
Some went to work,
Some walked down the city streets,
The lucky ones stayed at home.
The Two stood tall only to fall.
The Five sides were invaded.
The House got lucky,
but the family got jipped.
Blues and Reds pierced through ashes and dust
that muffled and silenced the screams of those crushed.
Fighting the fires and finding the lost,
offering a shoulder to lean on.
How short a lifetime can be,
How long a breath can hold,
How quick forever can last,
How much time has passed?
Everything changed in 102 minutes.
Lives were cut short,
Countless tears were shed,
Buildings were struck down,
But America got back up.
We stand together now with a declaration that our nation
will pass on to future generations.
It highlights the strength and resilience of the red, white, and blue;
it's been twenty years since that day, but it still stands true:
We will always build back towards better tomorrows,
Even if our yesterdays were filled with sorrows.
12 months in a year,
4 weeks in a month,
24 hours in a day,
102 minutes for a country—a world— forever changed.
Although I cannot remember, I will never forget.
About the Writer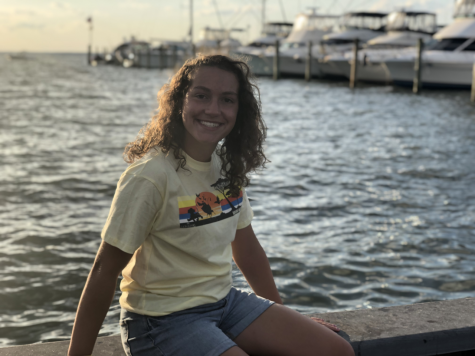 Alyssa Inserra, Managing Editor
I am a member of the Class of 2023 and the managing editor of Driftstone and assistant editor of Sports for the print edition. I enjoy singing, reading,...