Say Goodbye to Phillip's Plaza Starbucks
Hang on for a minute...we're trying to find some more stories you might like.
The Phillips Plaza Starbucks will be closing down over the summer and moving to a new location. During the first week in August, the store will close and reopen on the corner of Freer Street and Sunrise Highway, next to the tile shop.
While Starbucks initially filled the "hipster" niche, in recent years, it has expanded into the mainstream, operating 26,696 locations worldwide as of 2017. Starbucks stores tend to pop up everywhere and quickly become the social and professional hub of an area. The case is no different for Lynbrook's home store in Phillips Plaza. People come from all over to do anything from going on a date to having a job interview. With comfortable seating, free WiFi and electricity, a cozy atmosphere, and great food and beverages, one can always count on the Lynbrook Starbucks to be bustling with activity.
Because of its strategic location near the high school, it also has become a popular place for students to eat lunch, hang out, or get homework done. "I definitely see a lot of the high school kids every day during sports and lunch periods," says Store Manager Kelly Drummond. One such student, sophomore Katie Baltes, says, "I love going there for lunch and getting iced coffee after eating." In addition to lunch, students also love to go after school and on the weekends. Sara Bahri adds, "I get Starbucks after school before Chamber Orchestra every week. It's kind of a tradition I have grown to value." After the move, these students' Starbucks habits might not be able to continue.
While the new location is just a five-minute car-ride (an eight minute walk) away from the current one, the distance adds up for a student on a 40-minute lunch or a quick trip before after-school activities. "We'll have to see when we open if the kids want to take the extra five-minute trek," speculates Drummond. According to Drummond, the store's lease is up in Phillips Plaza, and instead of renewing it, corporate made the decision to move somewhere else.
Many students and other people in the community have a sentimental attachment to the location. "The Lynbrook Starbucks has always been a big part of my life. Ever since middle school, I've come here with friends and family to talk and hang out. I think it's a shame that all those memories are going to be abandoned for a nicer location," says junior Sloan Keller. "It was really my first hang out spot in high school; it's going to be sad when it's gone," adds junior Matt Calabro.
Nonetheless, Drummond is excited for the move. "When I took over the store two years ago, we were supposed to move the next month, so now two years later, I'm really excited. I am taking the whole staff with me to the new location," she says. Drummond says there will be a lot of upgrades for customers to look forward to.
According to Drummond, the new location will have a drive-through. It will serve "nitro cold brew" on tap (nitrogen infused coffee). The store will also be LEED certified, meaning that most of the materials used to build it will be recycled, and it will be a lot more green–from the products to the toilets. Lastly, there will be ten more seating spots compared to the old location.
Many customers of the current location are more than ready for some upgrades. Jessica Tovar, a recent customer, says "This not my favorite Starbucks because it's usually really crowded…I usually just come here to study when the other Starbucks' are too busy." A similar move to the one Lynbrook will undergo took place in Hewlett a few months ago. The new location there is spacious and modern, and Tovar looks forward to a similar transformation for the Lynbrook store.

About the Contributors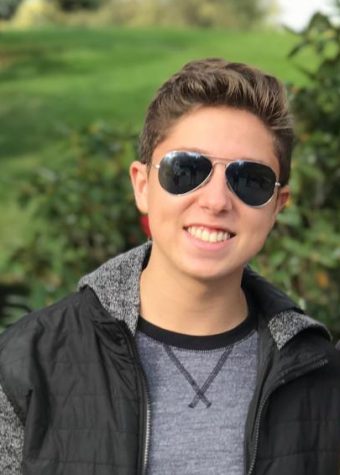 Sam Cohen, Editor-in-Chief
I began participating in Horizon as a writer in my freshman year, and I was editor for A&E as a sophomore. As editor-in-chief of the website my junior...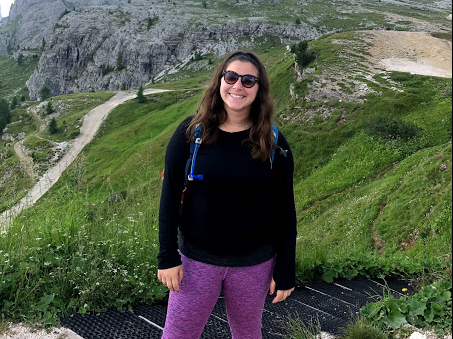 Tess Rechtweg, Photography/Graphics
Hi! My name is Tess Rechtweg. I love photography and film, and I hope to pursue this in the future.