Career Development Program Launches the Owl's Nest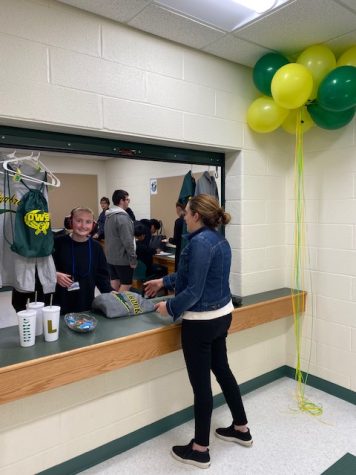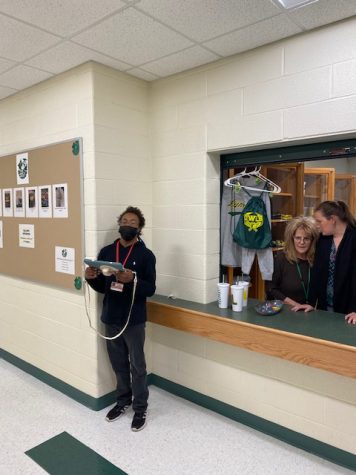 LHS celebrated the grand opening of its new school store, The Owl's Nest, earlier this month, and the business has been a success so far. Students in Special Education Teacher Annie McKenna's Career Development Program (CDP) and Special Education Teacher Kathleen Scorcia's Personal Finance class collaborated on the project and have been working for months on its grand opening. The store has already accumulated over $300 in sales and is looking to expand its products and staff for the upcoming school year. 
  The CDP focuses on employment training and teaching life skills–such as using a cash register, practicing table manners, and reading emails–while also incorporating academics. The Owl's Nest, which was added to LHS with the new wing renovations, is run by these students and gives them opportunities to put the skills they have learned to use. "I think most importantly, the school store helps to promote school spirit and build morale with my CDP students. They are given real-world experiences with business operations—marketing, inventory, cash exchanges, and sales," McKenna commented. "They are also advertising by making morning announcements, creating posters, and encouraging their friends to shop," she added. 
Together with Scorcia's Personal Finance students, members of the CDP designed Lynbrook merchandise–including "Lynbrook Swag" clothing items, drawstring bags, and folders–to sell in the store. A large portion of these items were hand-crafted by students using a Cricut craft machine that creates decals. 
Students in both classes are responsible for running the school store. From greeting customers to using a cash register, it is completely student-run. CDP student and Owl's Nest employee Katie McHale thoroughly enjoys working in the store: "My favorite parts of working in the school store are taking inventory, making morning announcements, and meeting new people."
Business in the Owl's Nest has been successful thus far, and next year, McKenna hopes to expand on the products sold in the store, adding more Lynbrook swag items, school supplies, spirit items, and more. She and Scorcia also hope to broaden the staff and have the store open for more periods throughout the day. "It was so nice to see so many students and staff members come out to support us on opening day! If any students are interested in working in the school store next year, they can reach out to me or Mrs. Scorcia." McKenna commented.
This is only the beginning of the Owl's Nest. It has already proved to be a success; expansion will only enhance the CDP program and give the devoted students more opportunities to become employees and enrich their skills.
About the Contributor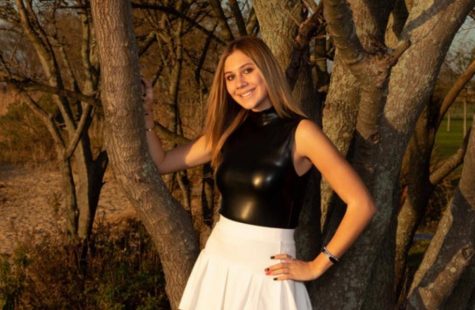 Alexis Raynor, Managing Editor
Hi! My name is Alexis Raynor, and I am a member of the Class of 2024 and a managing editor for Horizon. I love to dance and hang out with my friends. I...