Kathleen Rice Steps Down as County Executive
Kathleen Rice is a New York representative for the Fourth Congressional District, and a "leading voice" on the Homeland Security Committee, according to The United States House of Representatives website (house.gov). Part of her role on the committee was passing legislation for stronger airport security. She is also on the Veterans Affairs Committee where she has strongly promoted expansion of employment opportunities for veterans. Rice was also the first female district attorney for Nassau County. Also according to The United States House of Representatives website, Rice was successful in her position, advocating for Social Security, Medicare, Hurricane Sandy recovery; preventing gun violence; combating drunk driving; and, fighting for college affordability and equality.  
Despite her success, Rice will not be pursuing reelection in the upcoming election and will be retiring from the political scene. Many politicians believe that Rice decided not to run again because she sensed 2022 was going to be a strong year for Republicans. 
"It's important for politicians to step down and allow others to take over their position because other people should have a chance to make an impact," said senior Dylan Stalter. "We will never know what others have to offer if they are not given a chance."
A Jewish Insider (jewishinsider.com) article explained, "Rep. Kathleen Rice's retirement sets up Democratic primary sprint." Rice's decision to retire will cause "a dash to bring together a Democratic primary field with just two weeks until the start of the state's petitioning process," the website states.
Government teacher John Cornicello explained that Rice's late announcement of her retirement, coming only months before the election, leaves Democrats "scrambling" to find a replacement. "If she had decided earlier on that she wasn't going to be running for reelection, it would've given the Democratic party more time to field candidates," Cornicello said. "I saw that she just endorsed Laura Gillen to replace her in Congress, but there still needs to be the proper steps taken by the Democratic party. She simply cannot pass the baton off to Gillen." 
As Cornicello said, Rice endorsed Laura Gillen, who is running for the Nassau County Executive position and was the first Democrat to serve as Hempstead Town Supervisor in a century. According to Microsoft News (news.microsoft.com), Rice said, "[Gillen] has been a vocal advocate for women's rights, common-sense gun safety measures, and lowering taxes in Nassau County. She is the best choice to represent New York's Fourth Congressional District, and I am proud to endorse her for this seat." 
Other contenders are also running for the position, such as Carrie Solages, Siela Bynoe, and Malvern Mayor Keith Corbett. The replacement for Rice will be elected through voting, regardless of who she endorsed. 
About the Contributor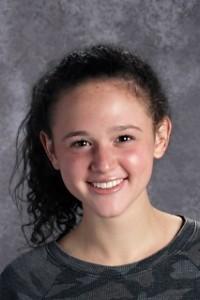 Rachel Belmont, Editor
I am a member of the Class of 2022. I have a brother, Jake, who is two years older than me. I enjoy playing sports such as soccer and lacrosse.