Wordle: The Word Game Taking the World by Storm
Wordle is taking LHS, and the world, by storm. What is Wordle, you may ask? It is an online daily word game that requires you to guess a five-letter word in just six tries. Wordle is a hit with over three million people playing it worldwide, and it continues to grow every day.  Freshman Gaby Ramirez said, "It's a game that takes a short amount of time out of your day to complete, and everyone has the same final word so you can compare."
As posted on The New York Times (nyt.com), Wordle was created by Brooklyn software engineer Josh Wardle in October of 2021. He invented the game for his wife, Palak Sha, as a way to stay occupied during quarantine. Later, he shared it with family on WhatsApp before opening it up to the rest of the world. As a play on his last name, he dubbed it with the now famous name: Wordle. However, on January 31, 2022, The New York Times announced it had bought the popular word game. The article "The New York TimesIs Buying Wordle for More than $1 Million" on The New York Times Magazine website states, "The price wasn't disclosed, but the Times said it paid in 'the low seven figures.'" 
When playing Wordle, people will often start by guessing a word with multiple vowels, since they are the most common letters in the alphabet. If any of the letters in the word turn green, it means they are a letter in the word of the day that is in the right spot. Yellow letters mean they are a letter in the correct word in the wrong spot, and gray letters mean the letter is not in the word of the day. Freshmen Kate Santoli said, "I love Wordle because it's fun, and I like the satisfaction when I get the word right. Since everyone has the same daily word, people love talking amongst their friends and family about Wordle in text message group chats." Senior Noelle DeMasi said, "Wordle is a simplistic game that is very enjoyable. I personally think that the simplistic style is visually pleasing…I'd definitely recommend this game to others because it doesn't take that much time, you can always come back to it, and it makes you use your brain."
For now, Wordle is free with no ads and can only be played online but audiences are watching to see how Wordle evolves in the future.
About the Contributor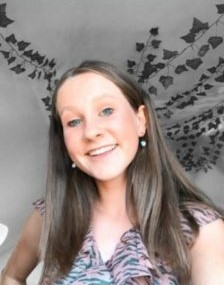 Katy Gottlieb, Editor
Hi, my name is Katy Gottlieb, and I am a member of the Class of 2025 as well as an editor for Horizon. I am also a part of the school soccer team and a...