A Jolly Breakfast with Santa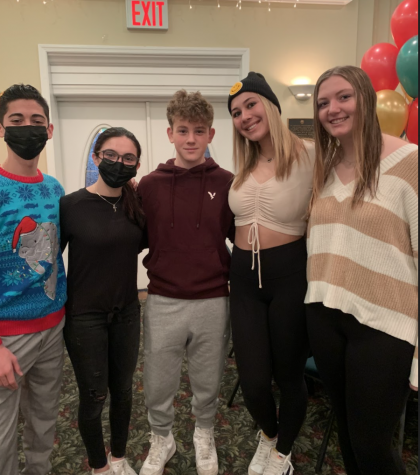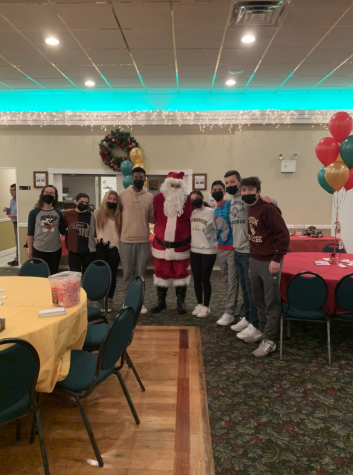 Every year, members of LHS's Student Government Association (SGA) have had the pleasure of volunteering at the community-wide Breakfast with Santa event, and this year was no different. Community members who were more comfortable wearing masks did so, but other than that, there were no changes due to COVID-19. On Saturday, Dec. 11, from 9am-2pm, members of the SGA went to Knights of Columbus in Lynbrook to ring in the holiday season.
Members had a multitude of jobs at the event depending on what shift they volunteered for. Members of the first shift helped set up the tables, organize the cookie decorating, and welcoming people in. They also helped set up for the next shift with the new members who came to volunteer. Each member volunteered for two hours, and, as LHS senior and SGA Slate Secretary Sophie Ward explained, "Time flew! It was so much fun to make community members smile." Volunteers also handed out cookies to decorate and letters for kids to write to Santa. Ward noted, "My favorite part was handing out letters for kids to write to Santa. I loved seeing their faces light up."
         About an hour into the event, all of the kids gathered to watch a magic show. The show included doves and bunnies, and all of the children were so excited to watch. Even more exciting was when Santa entered; the kids cheered as Santa came through the door, ringing in the Holiday Season. Senior and SGA member Drue Marchetta commented, "I loved seeing all the kids' faces light up when Santa entered. It made my day!"
         This event has been going on for years, and before volunteering at the event, many members went with their families as kids. Also, many families go with kids of all ages, so infants as well as teenagers get to celebrate the holidays with their families, along with members of the community. SGA participants love volunteering at the event they used to go to with their families. SGA Slate President Emma Leighley commented, "It's so much fun to go to this event as a volunteer after years of going with my family. It was always one of my favorite events as a kid, and it's still such a fun experience. I love being able to celebrate the holidays with everyone in the community and bring smiles to kids' faces!"
         The members of the SGA look forward to going to this event again in future years, and seniors will miss it. Senior and SGA Senior Class President, Jaden Harvin, reminisced: "It's bittersweet to have my last Breakfast with Santa. I'm going to miss community events like this one."
About the Contributor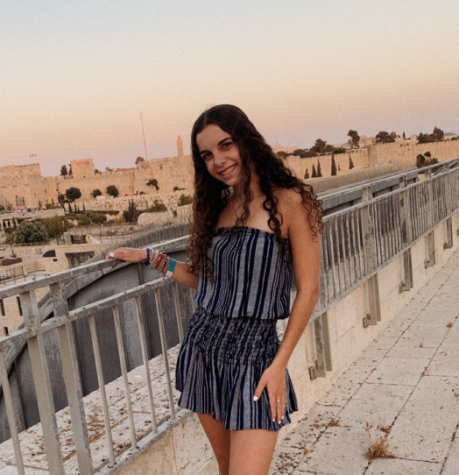 Emma Ward, Managing Editor
I am Emma Ward, and I am the News and Opinions online editor for Horizon. In my free time, I enjoy playing tennis, working out, and hanging out with my...