A Guide to Summer on LI
After a long year of constant changes, online meetings, and stressful work, the school year is finally ending. For most, this summer is needed. Both students and teachers alike can agree that this year was a crazy one, and it was one they will never forget. Summer is usually long awaited, so it can often be underwhelming. Although one may see a picture-perfect summer in the media, teens are often left with nothing to do and end up lying around on their phones all day. This does not really give them a true break from the stressful lives they lead all school year, but only a distraction. However, we live on Long Island, a great island filled with new experiences that are guaranteed to make the summer worthwhile. It can be noted that some of these activities may be changed or altered due to Covid-19 restrictions, but they are sure to excite nevertheless.
1. Fire Island
Fire Island is not only a great place to let loose on the beach, but it is also great for grabbing food and shopping at some fun stores. It is beautiful at night, and it's only a ferry ride away from either Bay Shore or Sayville.
2. Museums
Any museum on Long Island can prove to be a fun and immersive experience for all ages. Don't worry though, if you find a museum based around a topic you enjoy, it won't feel like learning at all, it will be fun!
There is so much of our natural world that we haven't seen. The world is so naturally beautiful, so one must experience it in person when they can. There are two National Park sites on Long Island: Sagamore Hill National Historic Site, which was once the home of Teddy Roosevelt, and the Fire Island National Seashore. Both are perfect for a day trip to see and experience new things. 
This may be more basic than the other ones, but if you enjoy going to the beach, the day will be well spent. There is so much to do at Jones Beach that you'll never get bored. It's a fun way to spend the day, if you don't mind the sand. 
As the city begins to open back up, there is more and more of New York City to discover. Although many of us have lived near the Big Apple our whole lives, many have not yet seen everything it has to offer. Take a day out with the people you love and explore NYC!
Nature is sometimes an acquired taste, but if you enjoy getting out into the fresh weather and exploring the world around, a hike is a great way to spend the day. Taking in the sights in the warm weather is a calming and relaxing way to enjoy summer.
If it's hard to leave the house for any reason this summer, this is the option for you. As long as you and your friends are Covid-safe or vaccinated, you can be indoors and still hang out without worrying about spreading disease. There is so much to do with friends on your own, and everything is better when you are doing it with the people you enjoy.
8. Stargazing
Yes, this can be considered a cheesy, coming of age moment or something that only happens in romantic films, but it is in the movies for a reason. Spending a night under the stars can be so magical and special, especially if one goes to an area with little light pollution. It is amazing to drive under the stars with light music playing, the light breeze in your hair, and not a worry in sight.
Since the pandemic was detrimental to the economy, it is always nice to support the local and small businesses who need it most. It is a win-win situation, because while supporting a business that needs it, you may also find something you love. 
The aquarium can be a fun place to go for all ages, but this specific aquarium is top-notch. With so many attractions and sea-life, anyone could easily enjoy an entire day here. If you enjoy marine life, the Long Island Aquarium is the right place for you.
Sometimes we get lost in the OLED screens of our phones, but it is important to remember that there is a whole world just outside of our door. After having a restricted summer last year, now is our chance to really get out into the world with those we enjoy spending time with. Once the stressful year is over, go out and enjoy the summer!
About the Contributor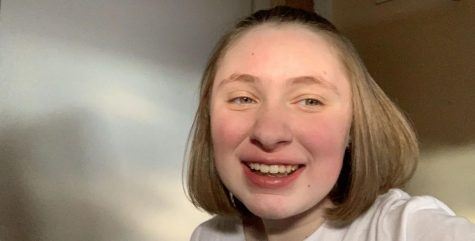 Kerry Cullen, Managing Editor
I am a member of the Class of 2024 as well as a managing editor for Horizon. I like to write, read, sing, and act. One fun fact about me is that I love...