The Tri-M Holiday Cabaret Night: A Holly, Jolly Evening
The Lynbrook Tri-M Honor Society hosted the very first LHS Holiday Cabaret Night on Friday, Dec. 18. The show was held over Zoom and included 18 different performances, featuring singers, violinists, trumpeteers, tubists, and many others. While a concert held over Zoom can be tricky, it was viewed a success.
Performing from one's home using a camera is certainly difficult. Sophomore Kate Chiulli, who performed her rendition of "Carol of the Bells" on the violin, stated that "performing over Zoom was definitely a little strange, and it isn't the same as performing in person, but, until the pandemic is over, I think it works pretty well." Although it is certainly different, it was enjoyable to watch performances and see a live concert again. Sophomore Lola Sokolskiy, who performed the classic Christmas standard "Let It Snow," was also happy to be singing in front of an audience again: "The holiday cabaret was very fun, so I was happy I was able to do it! I also haven't performed in ages, so it felt a tad normal doing it on Friday."  
The cabaret night was an event that was put together fairly quickly prior to the performance date. Chorus Teacher and Tri-M Advisor Timothy Waldvogel, who supervised the event, said "The Holiday Cabaret Night was almost an exclusively student-run event. Because so many different Tri-M activities have either been cancelled or revised this year, the students desperately wanted to do something special to make it feel like the holidays. President of Tri-M, Ricki Rizzo, gets most of the credit for coming up with this truly great idea. The request for performers was put out on announcements, by the music teachers, and on social media. There was no audition process [this year], and the time slots filled up very quickly." 
One of the best parts of the event was the wide variety of performances. The show featured eleven different singing performances, as well as seven instrumental songs performed by talented LHS musicians. The mix of solos, duets, violins, and brass instruments made for a lively and unpredictable viewing experience. The evening was closed out with Emily Bergin and Camilla Bahri performing Mariah Carey's holiday classic "All I Want For Christmas Is You" on the bass and cello, respectively. It was one of many high points of a wonderful evening. 
When asked about the possibility of continuing the holiday cabaret night in years to come, Waldvogel suggested that this could be an option. He said, "I think the Holiday Cabaret Night was more of a success than could be potentially realized at the time. Students got very into the holiday spirit by dressing up in holiday clothes, singing holiday songs, and just acting festive. There was a great turnout (especially for a Zoom event), and the event ran incredibly smoothly for the one hour that was predicted. It's hard to make future commitments in the school year that we're in, but it would be hard to ignore the success of the Holiday Cabaret Night and not continue it in future years." Considering the immense success of this performance, it would be safe to start looking forward to a Holiday Cabaret Night in 2021.
About the Contributor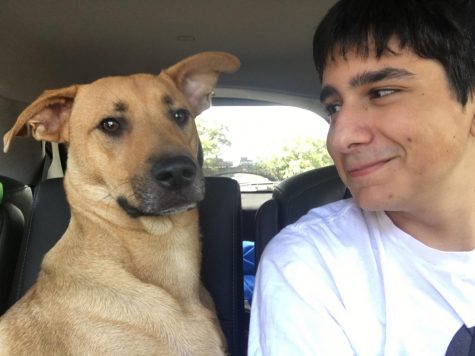 Jaiden Moreno, Editor
I am a member of the Class of 2023, and I am an online section editor for Arts and Entertainment. Some of my passions include acting, making movies, and...