The Race to the Oval Office: The Finish Line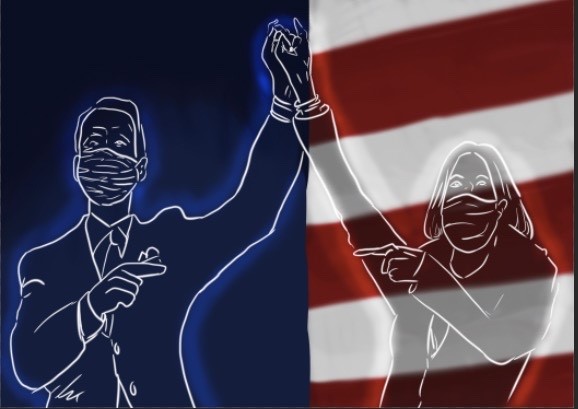 More than four days of tense waiting preceded the announcement of the next president. People all over the country held their breath as votes were counted, projections were made, and results were released. Poll workers worked tirelessly to get the results out as soon as possible; the extremely slim margins prolonged the announcement, but late Saturday morning, the 46th President of the United States was announced: Joe Biden. More people came out to vote than ever before, and the extraordinarily thin margins revealed the deep divide in America. 
To become president, either candidate had to win a total of 270 electoral college votes. While some of the states were decided by Tuesday evening, many of the swing states were not called until Friday and Saturday. Biden's win came after a closely contested victory to regain the "blue wall" swing states. President Donald Trump's victory in 2016 in the swing states of Wisconsin, Michigan, and Pennsylvania handed him the presidency; Biden's campaign tried, and succeeded, to win back these states for the Democrats. Biden won the electoral college by the vote 290 to 214. After Biden won Pennsylvania, which has 20 electoral votes, on Saturday morning, with 49.8% of the vote, the election was finally called. There were other closely-followed states, including Georgia, where Biden won, gaining 49.5% of the votes, and Trump gained 49.3%; Trump won North Carolina with 50.1% of the vote to Biden's 48.7%; Biden closely secured Arizona, winning 49.5% of the vote, while Trump won 49%. The popular vote, along with the votes in many other states, was not as close. More people voted in this presidential election than ever before. This momentous popular vote ended with Biden receiving 76,326,728 votes and Trump trailing with 71,430,430 votes. Despite all the major news networks calling the debate, and most of the votes being counted, President Trump has refused to concede. Biden has still given a victory speech.
Biden and his running mate, Kamala Harris, gave a victory speech after days of tweeting statements such as: "Every vote must be counted," and "I ask people to stay calm. The process is working. The count is being completed." On the night of Saturday, Nov. 7, the historic pair spoke at a drive-in event in Wilmington, Delaware. According to an article in the Washington Post (washingtonpost.com), Biden said, "[It is] a time to heal in America. I pledge to be a president who seeks not to divide but unify, who doesn't see red states and blue states, only sees the United States." Harris, the first Black and South Asian American woman to be nominated for office on a major ticket, expressed, "While I may be the first woman in this office, I will not be the last, because every little girl watching tonight sees that this is a country of possibilities." According to an article on CNN (cnn.com), on Monday, Nov. 9, Biden unveiled his coronavirus task force, and urged people to wear masks, explaining that "The goal of mask-wearing is not to make your life less comfortable or take something away from you. It's to give something back to all of us: a normal life." Despite Trump's refusal to concede, President-elect Biden has begun to create plans to help lead America. 
This might have been a US election, but all eyes were on the country as the process unfolded. People all over the world, including many international leaders, held their breath and awaited the announcement of who would lead America for the next four years. CNN reported that the congratulations for President-elect Biden began with Justin Trudeau, Canada's Prime Minister. He is "looking forward to working together and building on [the relationship between the countries]." Many European leaders were also excited by the Biden-Harris victory; the mayor of Paris, Anne Hidalgo, highlighted the idea that she is eager to work out the climate emergency with the United States. She boldly tweeted, "Welcome back, America!" Boris Johnson, the Prime Minister of Great Britain congratulated the elects, and emphasized the importance of the alliance between the two nations. Biden's Irish heritage was alluded to in Ireland's Prime Minister's tweet that shared that "Joe Biden has been a true friend of this nation throughout his life." The strong bonds between the US and Australia and the US and South Korea were emphasized with tweets from leaders of both nations. The President of France, Emmanuel Macron, is excited to "work together" with the Biden-Harris administration. Other leaders, such as Germany's Chairman of Foreign affairs and London's mayor, took digs at the Trump administration, and they are elated to get to work with someone other than Trump, CNN reported. Another big congratulations came from Israel's Prime Minister, Benjamin Netanyahu, who tweeted that he and Biden have had a "long and warm personal relationship for nearly 40 years," and he is "looking forward to working with [Biden and Harris] to further strengthen the special alliance between the U.S. and Israel." However, some world leaders have yet to congratulate Biden, including the President of Mexico, Andrés Manuel López Obrador, TIME reported. Most responses from world leaders to the win were positive and alluded to working towards bettering relations and combating coronavirus and climate change. Biden and Harris have a tough road ahead, but many world leaders are excited to work together with them. 
Through his many tweets and lawsuits, President Trump has made one thing very clear: he will not proclaim Biden president-elect yet. Since Biden has been nominated, President Trump has kept a low public profile, but has stayed active on Twitter. When results were announced, he tweeted, "The simple fact is that this election is far from over." He has called for recounts in many states, including Georgia, where Biden's margin of victory was just over 14,000 votes, The Guardian reported. He has repeatedly stated that the election was "illegal;" he believes that many of the ballots counted have been "fraudulent," explained The Guardian. President Trump has filed many lawsuits in battleground states such as Arizona and Pennsylvania, hoping to discount many ballots. However, there has not been enough overwhelming evidence to support many of his claims. He recently tweeted that "With the recount, [his campaign] will win Georgia," he added, "Pennsylvania and Michigan wouldn't let [his] Poll Watchers and Observers into counting rooms. Illegal!" He will not stop fighting for victory until he can be sure that the election was a fair one.  
It was an election that was conducted through the coronavirus pandemic, so it was not expected to be normal. Votes were placed in a multitude of different ways, and the accuracy of many has been disputed. History was made, as Harris became the first woman to be elected vice president, and the first Asian-American person to hold this office. Foreign leaders took time to congratulate the winners and are excited for what the future holds. But, as of now, President Trump has not given up on his quest to be elected for a second term; he has filed many lawsuits against people and states and is demanding that ballots in some states be recounted. While a president-elect has been named, this hectic election season is far from over. 
About the Contributors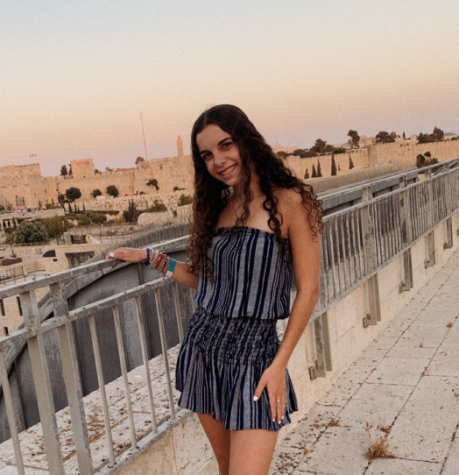 Emma Ward, Managing Editor
I am Emma Ward, and I am the News and Opinions online editor for Horizon. In my free time, I enjoy playing tennis, working out, and hanging out with my...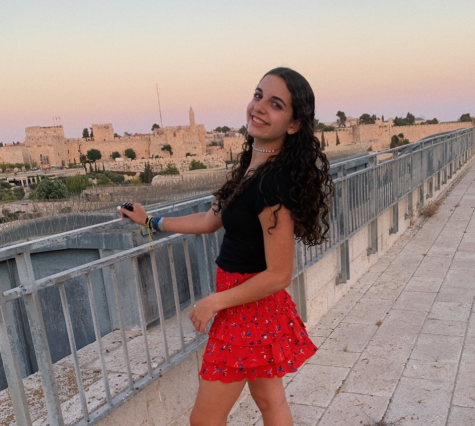 Sophie Ward, Managing Editor
I am Sophie Ward, and I am a managing editor for lhshorizon.com. I am a member of the Class of 2022. I love playing tennis and working out. I also enjoy...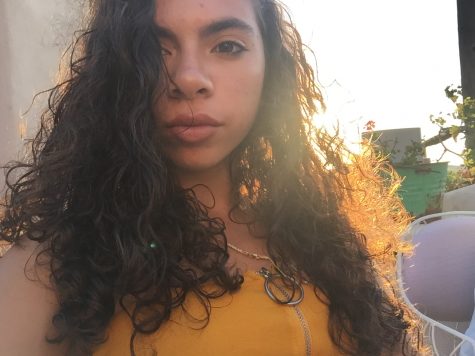 Amintta Ragavanis, Editor
I am a member of the Class of 2022 at LHS. I love to draw and paint. I look forward to contributing and writing articles for Horizon.