The Race to the Oval Office: Town Halls
Due to President Donald Trump's COVID-19 diagnosis, he and former Vice President Joe Biden agreed to participate in separate Town Halls instead of having a debate on Thursday, Oct. 15. President Trump's town hall aired on NBC at 8:00pm, and he was interviewed by broadcast journalist Savannah Guthrie. Vice President Biden was interviewed by television host, political commentator, and former Democratic advisor George Stephanopoulos, and his town hall aired on ABC at the same time. Both candidates were posed with questions about the coronavirus and the integrity of the election, along with different questions about controversies surrounding each of them. The reporters who were present at the town halls also asked questions. 
Biden's town hall, which about 14.1 million people watched, included discussion about the pandemic, his stance on packing the supreme court, and his opinion about the environment. According to the New York Times, when discussing President Trump's handling of the pandemic, Biden explained, "[Trump] missed enormous opportunities and kept saying things that weren't true." Biden also called for a "national standard" on handling coronavirus and a national mask mandate because he believes "It is the presidential responsibility to lead." Biden asserted that "The words of a president matter…When a president doesn't wear a mask or makes fun of folks like me when I was wearing a mask for a long time, then, you know, people say, 'Well, it mustn't be that important.'" Biden also outlined what he would have done if he were in office, and his plan for if he is elected. Biden revealed that if scientists "say ([a vaccine is] ready) and it's been tested," he will take it and encourage others to do the same, according to CNN.
Biden also discussed what he would do if Justice Amy Coney Barrett was elected to serve as a Supreme Court Justice. He revealed that he is "not a fan" of court-packing; however, his final decision "depends on how this turns out" and "if there's actually real, live debate on the floor [by the Senate]," CNN reported. Biden also discussed his view on the Green New Deal, a plan proposed by progressives, and the steps he will take to help the environment. Biden explained, "My deal is the crucial framework, not the New Green Deal…The New Green Deal calls for the elimination of all nonrenewable energy by 2030 — you can't get there. You're going to need to be able to transition." Biden's plan, unlike the Green New Deal, does not ban fracking, which is a process used to extract oil from the ground; it does, however, place limits on drilling into new land and aims to "stop giving tax breaks and subsidizing oil," The Hill shared.
Biden was additionally questioned by people who were in the studio. When a black man asked how Biden would help to improve "a system that has failed to protect [black people]," Biden explained that he would help low income schools, reform the criminal justice system, and make it easier for black people to get money for down payments, Fox News reported. Another question came from a mother of a transgender daughter, and she asked how Biden would help the LGBTQ community gain back rights that the Trump administration has taken away. Biden then disclosed, "I would just flat-out change the law…I would eliminate [Mr. Trump's] executive orders, number one…There should be zero discrimination, and what's happening is too many transgender women of color are being murdered…," CBS shared.
Over thirteen million people sat in front of their televisions to watch President Trump's town hall. Airing on NBC, MSNBC, and CNBC, the town hall lasted one hour and consisted of the President being interviewed by Guthrie, followed by voters asking him their burning questions. It was held in Miami, Florida, the home state of President Trump, and took the place of the cancelled Presidential debate. The audience, Guthrie explained, was socially distanced and featured Democrats, Republicans, and Independents. 
Guthrie began by questioning the President's health and coronavirus testing; he was very unclear on whether he had been tested before the debate. President Trump explained that he tells people to wear masks; however, as President he must "see people" and not be "in a basement." He admitted that his public appearances are "risky." After being pressed on the topic that the United States has the most coronavirus deaths in the world, the President explained that he feels what the country has done is amazing: "And [America is] rounding the corner and we have the vaccines coming, and we have the therapies coming." Next, he denounced White supremacy, something many people criticized him for not doing in the first Presidential debate. He was then questioned about QAnon, a conspiracy theory that says Democrats are Satanic pedophiles, and that the President is fighting them. He responded, "I just don't know about QAnon." After ridiculing Antifa, a radical left group, the President was asked about something he tweeted last week, which was that it was a "conspiracy theory that Joe Biden orchestrated to have SEAL Team Six, the Navy SEAL Team Six, killed to cover up the fake death of Bin Laden." He said he did retweet it, but he did not take a position; he did it to "get the word out." The integrity of the election was the next topic of discussion: The President said he wants a fair election and does not like seeing the millions of unsolicited ballots "dumped in the dumpsters." He said he would accept a peaceful transfer of power. 
He was first questioned about why he only placed a travel ban on China, not any other measures, when he knew the deadliness of coronavirus. He responded with his feelings that he was proactive: "I put on a travel ban far earlier than Dr. Fauci thought it was necessary. Who I like. Far earlier than the scientists… I was actually the only one that wanted to put it on." He refuted the claim that he was told that this would be "the greatest national security risk of [his] administration." He explained that he might have known of some of the threats; however, he did not want to "panic this country." 
He was asked about how he is going to get the country back on track, and he explained that "so many things are happening." He is hoping for, and thinks that America will have, a "phenomenal third quarter." He explained the "V-shaped" economic recovery occurring, and how "[America] had the greatest economy in [its] history… last year." He emphasized that his administration has helped hospitals greatly, and has produced ventilators, not just for America, but for the whole world. He disagreed with Guthrie who explained that the death toll would be cut in half if everyone wore masks, but he shared that he wears a mask and is "fine with it." 
He was asked about Healthcare and said his administration has lowered the prices of Obamacare and is aiming to "terminate it." He wants "new healthcare [that is] much better and less expensive." 
Blaming the delay on Nancy Pelosi and China, he said that he wants to release his new "big" and "bold" stimulus package very soon. President Trump shared that his tax debts of $400 million are not a lot of money in comparison to his net worth. He will not release his tax returns because he is under audit by the IRS; it is not illegal to release his returns, but he feels it is in his best interest not to. He reiterated that he would continue with the Supreme Court nomination; he shared his praises of Amy Coney Barrett. He also shared that he has done "More for the African American community than any president…criminal justice reform, prison reform, historically black colleges and Universities…" He funded and financed these for ten years, he explained. To conclude, he explained why people should vote for him: "[America] has the strongest economy in the world…We are coming around the corner [concerning coronavirus]…we've rebuilt our military… greatest tax cut in the history [of America]…" He ended saying that "Next year is going to be better than ever before." 
Unlike these town halls, the third debate, which was held on Thursday, Oct. 22, was conducted in traditional fashion. The election is just days away…stay tuned.
About the Contributors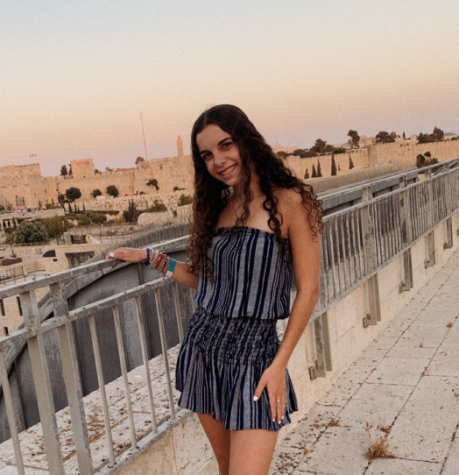 Emma Ward, Managing Editor
I am Emma Ward, and I am the News and Opinions online editor for Horizon. In my free time, I enjoy playing tennis, working out, and hanging out with my...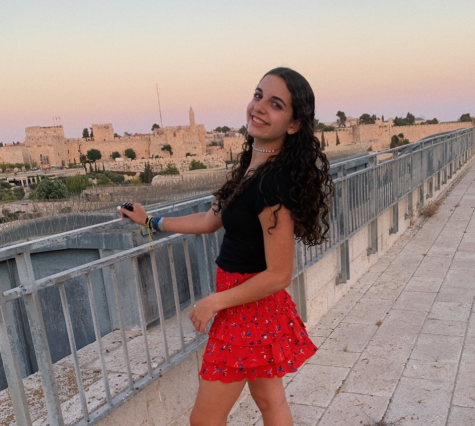 Sophie Ward, Managing Editor
I am Sophie Ward, and I am a managing editor for lhshorizon.com. I am a member of the Class of 2022. I love playing tennis and working out. I also enjoy...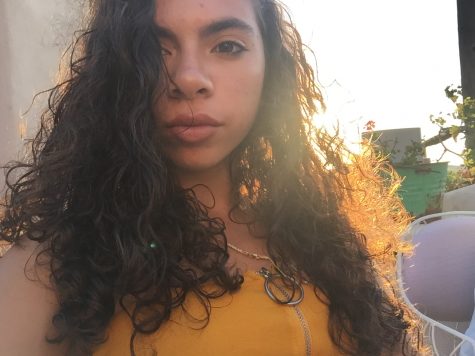 Amintta Ragavanis, Editor
I am a member of the Class of 2022 at LHS. I love to draw and paint. I look forward to contributing and writing articles for Horizon.