The Race to the Oval Office: The Campaign Trail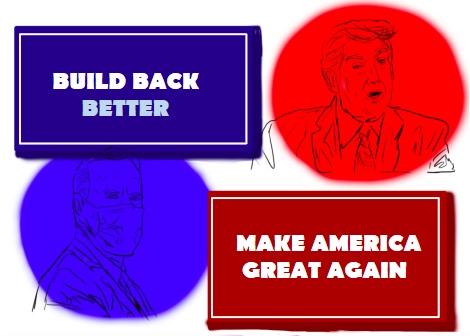 Both President Donald Trump and former Vice President Joe Biden have been able to continue campaigning throughout the pandemic. Each of the candidates has approached campaigning differently, but in these last three weeks, they both have been focusing on the battleground states. These states, which include Florida, Wisconsin, and Pennsylvania, are the states in which the electoral college votes are up for grabs. Winning these battleground states, including Texas and Florida, led to President Trump's victory in the 2016 election. Securing votes in these states is crucial to winning the race to the Oval Office, and both candidates are targeting their rallies and advertisements towards the undecided voters in these key states. 
President Trump has held many large rallies and produced many advertisements. When asked about these rallies during the first presidential debate, he justified that he has held large rallies "Because people want to hear what I have to say, I mean, 25, 35,000 people show up at airports." After Trump was diagnosed with COVID-19 on Oct. 2, 2020, after a brief hospital stay, White House Physician Sean Conley declared Trump fit to continue on the campaign trail due to "Repeatedly negative antigen tests, taken in context with additional clinical and laboratory data, including viral load, subgenomic RNA, and PCR cycle threshold measurements, as well as ongoing assessment of viral culture date…," according to CNBC. Trump held a rally in Sanford, Florida, a week after being released from the hospital; at this rally, he assured he felt "powerful" and said to the crowd, "I'll walk into that audience… I'll kiss everyone in that audience. I'll kiss the guys and the beautiful women—everybody," according to Politico (politico.com). At this rally, Trump also discussed topics such as law and order and the reliability of mail-in ballots. Referencing Biden's position on the pandemic, Trump argued that "Biden would terminate our recovery, delay the vaccine, prolong the pandemic, and annihilate Florida's economy with a draconian, unscientific lockdown — that's what he wants to do, lock it down," according to the New York Post. Trump held another rally in Pennsylvania on Tuesday, Oct. 13, in which he tried to appeal to suburban women by discussing law and order; he urged, "Do me a favor, suburban women, would you please like me?…I saved your damn neighborhood, okay?," according to USA Today. Trump is scheduled to hold rallies in Iowa, North Carolina, and Wisconsin in the weeks leading up to the election. 
With the Presidential race nearing the home stretch, Democratic nominee Biden is increasing the amount of traveling he is doing and events he is holding. Because of the virus, most of his events are closed to the public; however, that is not stopping him. Moreover, he has worn an N95 mask on the campaign trail, Forbes reported. In the past few days, Biden campaigned in Florida, Ohio, and Pennsylvania, all crucial "swing states." In Florida, he targeted senior citizens and moderate voters, the Washington Post reported. Additionally, he spoke in Miramar, Florida, an area that has a very large black population. While campaigning in Ohio, Biden spoke about his recovery plan for the economy and addressed auto workers. Next, Biden is traveling to Michigan, another key battleground state, to urge people to vote. Campaign manager Jennifer O'Malley Dillion has been active on Twitter and all social media promoting Biden's campaign. Her slogan is "We can do hard things." This exemplifies the idea that though the race is difficult, she is confident in her campaign and candidate Biden. 
President Trump's campaign is led by Bill Stepien, who is also a senior political adviser to President Trump. This campaign has produced several advertisements on a wide range of topics, from race and violence in cities to their belief that Vice President Biden is unfit to lead the country. A recent advertisement that stirred up some controversy included Dr. Anthony Fauci saying, "I can't imagine that … anybody could be doing more," when discussing Trump's handling of COVID-19. Fauci responded to this advertisement, telling the Daily Beast on Monday, "By doing this against my will they are, in effect, harassing me." Trump's campaign also produced an advertisement titled "Pandemic Tax," which argues that if Biden is elected, everyone will receive higher taxes; part of the advertisement reads: "HIGHER TAXES ON EVERY INCOME GROUP." This advertisement uses footage from Russia and Belarus, according to Politico. As October began, the Trump campaign aired television advertisements in Wisconsin, North Carolina, Florida, Georgia, and Minnesota; all of these are battleground states.  
Multimedia companies and social media are major platforms for candidates, and Biden is spreading his message through them. Recently, he released a Spanish advertisement in Texas, titled "Somos Alguien," CNN reported. This ad, targeted to the large group of Latinos in Texas, bashed President Trump and his administration and their attempts to repeal the Affordable Care Act. Additionally, the ad criticizes the fact that the President has talked-down the severity of the coronavirus; 42,000 Latinos have died from the virus in the United States. Another Spanish ad, part of the Get Out the Vote initiative, is targeting Puerto Ricans in Florida and Pennsylvania, MSN reported. On Facebook, many advertisements show Republicans supporting Biden over President Trump. Cindy McCain, wife of the late Republican Senator John McCain's tweet was on the advertisement: "John lived by a code: country first. We are Republicans, yes, but Americans foremost. There is only one candidate in this race who stands up for our values as a nation, and that is Joe Biden," reported MSNBC. In one of Biden's newest advertisements called "Change," George Floyd's sister, Bridgett, speaks out in support of the Democratic nominee. It has been released in sixteen states, most being battleground states, and is targeted at black voters. After her brother's death, she remarked that, "Joe Biden reached out to the family to actually meet. He was there to listen. He was very sincere." In another effort to attract black voters, Biden released a political commercial featuring 14 Black mayors, including Atlanta Mayor Keisha Lance Bottoms, Washington D.C. Mayor Muriel Bowser, and Chicago Mayor Coral Evans. His most recent advertisement is titled "Vote for America" and shows heartwarming images to spread his message. 
One thing is for sure: running for president is not cheap. In the past 30 days, Biden's campaign spent $22.3 million on ads, and Trump's campaign spent $17.4 million on ads, MSN reported. Biden's campaign set a record for the most money raised in a presidential campaign in a single month: he raised $383 million dollars in just one month, much of that money coming from new endorsers. After the number was shared with him, Biden gave thanks: "To every person who chipped in a few dollars last month—thank you," Newsweek shared. The money has come from his supporters and many notable donors and contributors. His official campaign website released the statement that "Lawmakers and community union leaders across the country have endorsed Joe Biden. Biden for President has previously announced more than 3,000 endorsements from national, state, and local leaders, including current and former U.S. senators and representatives, governors, state elected officials, community leaders, and national security professionals." The list of endorsers includes governors of 15 states and Speaker of the House Nancy Pelosi. Some celebrity endorsers of the campaign include Taylor Swift, George Clooney, and Tom Hanks. Notable Democrats Barack Obama, Pete Buttigieg, Bernie Sanders, and Elizabeth Warren have all endorsed the nominee to support the Democratic fight to have President Trump voted out of office. 
Donald J. Trump for President, Inc. has raised $408.9 million, spent a total of $307.1 million, currently has $121.1 million, and is $902.6 thousand in debt. Committees fundraising for President Trump include the "Trump Make America Great Again Committee," which has raised over $340 million, and "America First Action, Inc," which has raised over $80 million to support President Trump's campaign.  
As the race to the Oval Office nears, both candidates continue to campaign. High priced advertisements, rallies, and/or small gatherings are some of the ways each candidate is campaigning for the upcoming election.
About the Contributors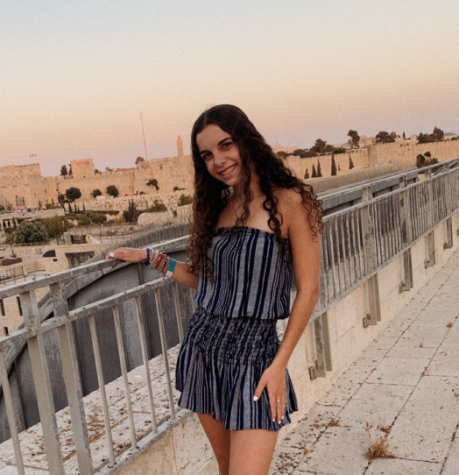 Emma Ward, Managing Editor
I am Emma Ward, and I am the News and Opinions online editor for Horizon. In my free time, I enjoy playing tennis, working out, and hanging out with my...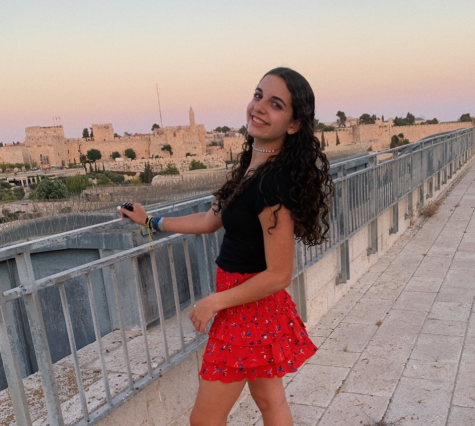 Sophie Ward, Managing Editor
I am Sophie Ward, and I am a managing editor for lhshorizon.com. I am a member of the Class of 2022. I love playing tennis and working out. I also enjoy...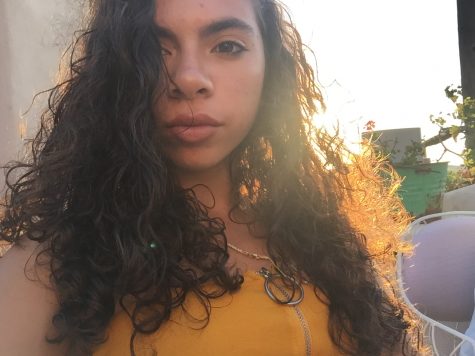 Amintta Ragavanis, Editor
I am a member of the Class of 2022 at LHS. I love to draw and paint. I look forward to contributing and writing articles for Horizon.