Jingle Ball on a Call?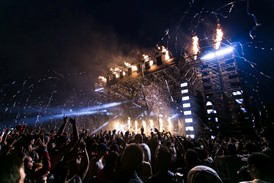 Jingle Ball is back, and it is not letting a pandemic get in its way! For 25 years, iHeart Radio's Jingle Ball concert has highlighted the year's top artists in popular music. In past years, the concert was aired on many different dates and locations spanning from Los Angeles, California, to New York City. Singers would normally perform live on stage in front of thousands of ecstatic fans; however, due to the impact of COVID-19, large gatherings of people, especially concerts and music festivals, are not permitted. With these new regulations, Jingle Ball 2020 is going to look vastly different. 
This annual multi-artist event was created by the radio station WHTZ, more commonly known as Z-100, and evolved from their "Birthday Celebration" and "Acoustic Christmas" concert series. Jingle Ball is noted for featuring multiple headlining performers in short marquee performances. Each artist in the lineup plays a short set of their most popular songs, typically three or four, and attendees are able to hear all their top hits from that year. The concert itself is held in December and has been known to last upwards of four hours; it commemorates the upcoming holiday season and the end of the year. Freshman Bianca Dublin, a multiple Jingle Ball concert attendee, commented, "This is the first time in a couple of years that I am not going to attend Jingle Ball, and it is by far my favorite event all year." Instead of hosting the traditional live and in-person concert, fans will have the option to stream the performances on the iHeart Radio app and the CW television network app, for no cost. In addition, the event will be broadcasted on CHR radio stations nationwide.
The lineup of artists scheduled to perform this year was released on Oct. 30. The release of the lineup is always highly anticipated, and tickets for the event sell out in minutes. Since the event will be streamed, there are no tickets needed, and everyone can watch the live performances from the comfort of their own homes. Freshman Victoria Martinez was happy with all the selections of artists for this year's lineup: "The 2020 lineup is the best they have had in a while; I am so excited to watch the event!" This year's lineup includes artists such as Shawn Mendes, Billie Eilish, Harry Styles, Doja Cat, and Lewis Capaldi. When asked about the event, Paulette Mackey, the senior manager of the East Coast Administration for the CW, commented, "Unfortunately, this is the new normal, and concerts are being live streamed, and this will be the way for a while. But where else will you be able to see this many acts of different genres of music in one place?" Viewers will be able to invite performers virtually into their homes for a more personalized experience. In addition to the individual performances, there will be never-before-seen covers of classic holiday songs. Some artists will even share their own personal holiday traditions during the festive show. 
Virtual concerts are not an unusual occurrence this year. There have been many others; most notably, the Global Citizen concert, the Video Music Awards (VMAs), and the Billboard Music Awards were all broadcasted on various streaming platforms. For many artists, the only way to remain popular and connect with fans on a global scale is to live stream. As social distancing restrictions remain a big part of life in 2020, fans can expect to see a rise in virtual events and more changes to the way concerts are experienced. This poses an interesting question: Will this be the "new normal" for concerts?
About the Writers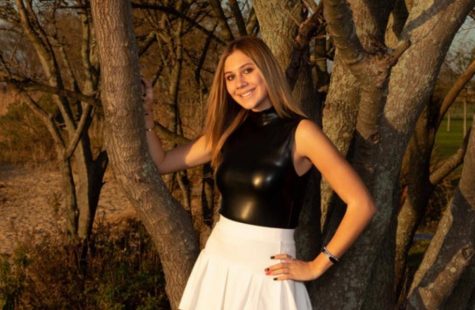 Alexis Raynor, Assistant Editor
Hi! My name is Alexis Raynor, and I am a member of the Class of 2024 and an assistant editor for Horizon. I love to dance and hang out with my friends....