Charity Telethon Raises Millions for New Yorkers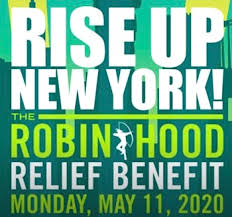 New York is a place known for having endless opportunities. As the famous saying goes, "If I can make it there, I can make it anywhere." In times like these, New Yorkers have banded together to fight a common enemy. New York has been hit the hardest by the COVID-19 virus, which has spread rapidly across the densely populated state, especially in the downstate region. Essential workers, doctors, and nurses are now being recognized as heroes for coming to work every day and putting their lives at risk. Among these trying times, music has brought people together. Robin Hood, a poverty-fighting organization, partnered with celebrities who are native New Yorkers to create a virtual telethon called "Rise Up, New York." Its goal was to aid the homeless, first responders, and all the people who are struggling during this pandemic. During the telethon hosted by actress and comedian Tina Fey, New Yorkers stepped up and donated an unbelievable amount of money to give back in just one hour.
New York is known as "The City That Never Sleeps." Now, with social distancing efforts in place, bustling areas like Times Square and Broadway are now empty and silent. Something was needed to fill that void, to bring back the energy that New York was missing. Music was the answer. Fey opened the telethon from Rockefeller Plaza, encouraging New Yorkers to give whatever they can to support others. Five-time Grammy winner Mariah Carey delivered a medley of her songs "Through the Rain" and "Make it Happen" from her home studio. "I know we're strong enough to get through this," Carey stated. Jennifer Lopez appeared next, delivering a message about children during this pandemic: "Nearly 400,000 school kids are without the resources they need to continue their education." She then continued to encourage viewers to donate to Robin Hood to help supply children with access to education. Freshman Jessica Fowler shared her views on how schools and their safety should be prioritized when they reopen: "They should take necessary precautions on the health and wellness of their student body, so students will not have to worry about getting sick at school." New York has taken many precautions, as social distancing has kept many cooped up at home, but, more importantly, has saved thousands of lives.
Many other musical performances followed, including children in Staten Island from PS 22's chorus's performance of "Rise Up" by Andra Day through the video conference app Zoom. Zoom has proven to be a lifeline for education and social interaction during this pandemic, and also for musical performances. Lin Manuel Miranda joined Ben Platt, Idina Menzel, and others on Zoom to deliver a powerful rendition of "New York, New York" by Frank Sinatra. Governor Andrew Cuomo opened a performance by Alicia Keys, reminding people of the essential workers and all they are sacrificing to do their part. Keys performed "Good Job" on her piano at home, dedicating her performance to people on the front lines of this pandemic. Freshman Luna Rozas expressed her gratitude for all the essential workers, doctors, and nurses fighting in this pandemic: "Thank you for all your hard work. You are all doing an amazing job helping everyone!"
We all need to find time to smile, and laughter is the best way to do that. Famous comedian and host of The Tonight Show, Jimmy Fallon, wrote a series of "Thank You Notes," the first of them thanking the Brooklyn Bridge, "for keeping Brooklyn and Manhattan socially distanced." The telethon was closed out by "The Piano Man" himself, Billy Joel. He performed "Miami 2017" while the lights of the Empire State Building changed colors in synchronization. It was a perfect way to light up the night and close the show. Fey ended the telethon by revealing the amount of donations given to Robin Hood within that past hour. With a grand total of one hundred and fifteen million dollars, she became emotional. "Is this real?!" she said as she started to tear up. All the proceeds from "Rise Up, New York" will go directly to those who need it most.
With all the stress and uncertainty filling the world, music had the ability for a short white to alleviate some of this and bring people together. Chorus Teacher Timothy Waldvogel believes that music can do just that and more: "Music has the ability to uplift and unify people. It relates to everyone, in every circumstance, and can make the longest of nights seem like but a dream." New York has risen to the occasion and shown itself to be "New York Tough." As Governor Cuomo once said, "We're not just tough, tough is easy. New York is smart, united, disciplined, and loving." New York will rise again.
About the Writer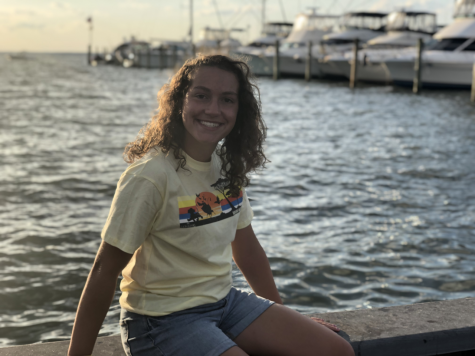 Alyssa Inserra, Editor
I am a member of the Class of 2023 and the section editor of Arts and Entertainment and Driftstone. I enjoy spending quality time with family and friends....