Coronavirus Testing Centers on Long Island
With the increasing numbers of COVID-19 cases surrounding the tri-state area, as of Apr. 21 Long Island has seen over 59,000 people test positive with the virus. In recent weeks, Governor Andrew Cuomo expressed warning and concern for Long Island as the coronavirus case rate continued to increase each day. Long Island is expected to be reaching its apex, and number of tests being administered has hit an all-time high on Long Island.
New York State established a drive-thru coronavirus testing center at Jones Beach State Park early in the pandemic. The new, innovative drive-thru is part of a series of efforts to get a handle on the rapid spread of COVID-19 in Nassau County and throughout Long Island. The testing is being conducted at the Field 2 parking lot by hazmat-suit-clad medical professionals in three outdoor tents large enough to accompany two cars at a time. The testing is being done by appointment only on the basis that anyone who wishes to be tested must receive approval and an appointment by calling the New York State coronavirus hotline (1 888-364-3065). Callers are evaluated based on whether they feel sick with a fever, cough, difficulty breathing, if they have been in contact with someone who already contracted COVID-19, and/or if they have recently traveled to a country where the virus is currently spreading vapidly. At Jones Beach, testing is free and open twelve hours a day, from 8 am to 8 pm. The center is processing and testing hundreds and hundreds of people a day with no slowing down in near sight.
Dr. Cynthia Paulis remarked in an interview with the Great Neck Record (greatneckrecord.com) that the idea for the testing centers was brilliant. "This is pure genius, because rather than being tested in a hospital where you can easily contract something, you're not exposed to anybody else because they just lean into your car and swab you and you're on your way," Paulis said. "You're in and out in 15 minutes," she added. While infectious disease testing may seem odd at a state park, the testing site was set up in a way where both patients and workers are protected from the additional exposure to the virus that comes with testing high volumes of patients in a hospital.
In addition to the Jones Beach Center, the state opened another separate drive-thru facility for Suffolk County residents at Stony Brook University. ProHealth, a company which prides itself on delivering one stop health care for all patients, has also opened two more drive-thru testing facilities in Little Neck and Jericho. Appointments are made in a similar fashion to that of the Jones Beach testing site. Testing is available for anybody at any ProHealth urgent care center, but the drive-thru centers are restricted to only ProHealth members by appointment to ensure a quick turnaround from testing to results.
Sophomore Emmie Paladino stated, "It is smart to open up testing centers like the one at Jones and Stony Brook. It makes it easier to test the large amounts of people without the greater risk factor in place." Testing centers are currently seeing hundreds to even thousands of patients per day which means an increase in running the allowed tests. AP Biology and Science Research Teacher Charles Vessalico said, "Until the apex of the coronavirus, we will continue to see more and more positive tests rolling in. The increasing number must be handled with great care so that our health system would not overflow with patients in need of aid and assistance." The spike in cases over the week reflects the increased number of tests being conducted throughout the state, as Governor Cuomo said.
About the Contributors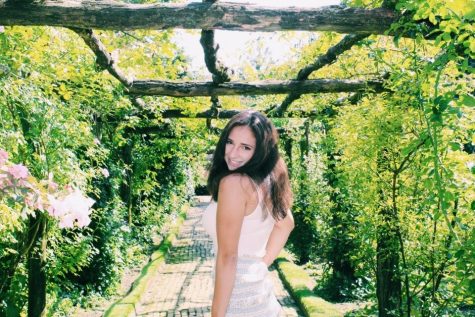 Elizabeth DiFiore, Managing Editor
I am a part of the Class of 2022. I am a news online editor and a managing print editor for the features section of Horizon. I am an avid reader and writer.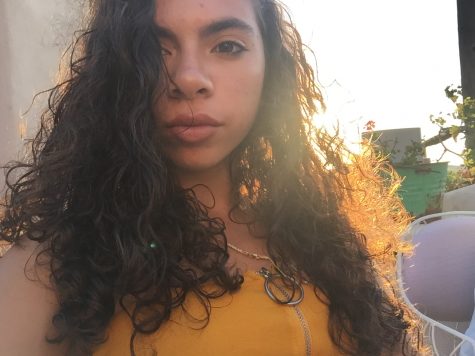 Amintta Ragavanis, Editor
I am a member of the Class of 2022 at LHS. I love to draw and paint. I look forward to contributing and writing articles for Horizon.