Lights, Camera, Re-Action: Disney's Live-Action Films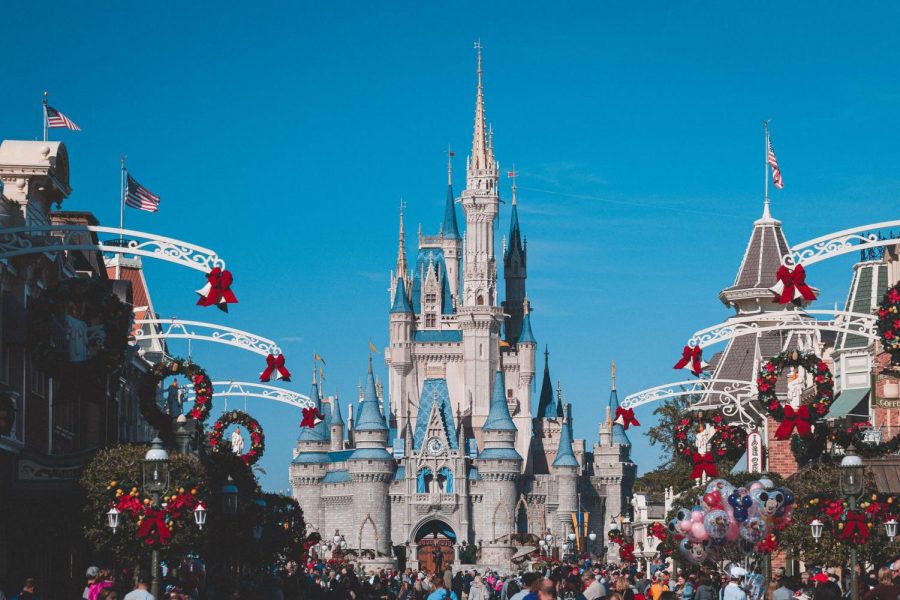 Out with the old, in with the new (or, rather, sort-of new), is a motto Disney seems to be living by lately. Disney announced the planned release of over ten live-action remakes of fan-favorite Disney films, including Cruella, Pinocchio, Bambi, The Little Mermaid, Peter Pan, The Hunchback of Notre Dame, and most recently, Mulan. Disney has already reproduced many well-acclaimed live-action films including The Lion King and Aladdin, both of which received considerable positive feedback from viewers. While many people enjoy these movies, some viewers believe "nothing really beats the original," as sophomore Isabella Sferrazza explained. These remakes are not very different from their beloved originals, yet they have a modern twist that leaves some viewers conflicted. 
Aladdin is one of these adaptations. The original film was produced in 1992 as a cartoon movie. The new version, which follows a similar storyline, was released on May 24, 2019. Aladdin is the love story of a poor man, Aladdin, who falls in love with a princess named Jasmine. The live adaptation featured a talented cast including voice-overs by Will Smith as the Genie, Naomi Scott as Jasmine, and Mena Massoud as Aladdin. The director of this new film was Guy Ritchie, who creates films that typically have a crime-thriller style. There are many minute differences in this movie compared to the original that contribute to its new style, most notably its updated quality and its new song. The original movie opens with a peddler displaying the lamp that holds the genie; while, the new version begins with a mariner telling a story he is reciting to his children as they are sailing. Another small difference is that Lago, Jaffar's sidekick, was more verbose in the original movie than the new one. An important difference is princess Jasmine's new attitude. Adding a more modern view to the story, this princess is no longer portrayed as a damsel in distress; she is now trying to become a Sultan, while also falling for Aladdin. 
The movie also includes an adapted soundtrack, with renditions of the movie's most famous songs by main characters Will Smith, Mena Massoud, and Naomi Scott. These songs include a new version of "Arabian Nights," by Will Smith, and a new version of "A Whole New World," sung by Zayn Malik and Zavia Ward. Most notably, the soundtrack includes a new song called "Speechless," which was written for princess Jasmine. These songs exemplify the changes that come with the creation of these new movies. 
Another prime example of a Disney remake is The Lion King. This original movie, which was produced in 1994, was highly acclaimed, and was even adapted into a Broadway show. The Lion King is about a young lion, Simba, who faces many obstacles while attempting to "grow up." The new movie stands out for its detailed animations and the beautiful safari images that are portrayed. Both movies open with a rendition of the movie's most famous song, "The Circle of Life." In the new movie, the song is sung by Lindiwe Mkhize, who acted in The Lion King on Broadway. This movie, similar to Aladdin, has a famous cast, including Beyoncé as Nala, along with Billy Eichner and Seth Rogan, who play Timon and Pumbaa. Not only is Beyoncé the voice of a main character, she also has a new song in the movie called "Spirit," which is sung as Simba and Nala cross the desert. Although this movie clings towards the original storyline more than Aladdin, the minute details are recognizable. 
The next Disney movie that is being adapted into a live-action movie is Mulan. The original was released in 1998, and the new version was set to be released on Mar. 27, 2020; however, the recent coronavirus pandemic delayed this scheduled release. The movie is about a young Chinese girl, Mulan, who pretends to be her dad, who is sick but is supposed to be drafted into the Chinese military. This empowering story is perfect for today's times, and the remake is sure to be uplifting for young girls and all people alike. The movie stars Yifei Liu as Mulan. While the movie has not been released yet, critics have gotten sneak peaks. Erik Davis, from Fandango tweeted: "#Mulan is exciting, vibrant, emotional, and different from the animated version. It's definitely its own thing, which I dug — a more mature Disney film, featuring stunning production design & fight choreography." Insider's Kirsten Acuna also tweeted: "#Mulan is absolutely fantastic. [It is] different enough with great action scenes, but with the heart of the original film. It doesn't even matter that it's not a musical. If you're a fan of the animated, there are subtle nods to many of the songs. Can't wait to see this again." This movie is highly anticipated since it has been in the works since 2010, and when current director, Nikki Caro, took over the project in 2017, the project progressed. The movie is sure to be empowering, and many fans are anticipating its release. 
While the new movies are entertaining to most, some people prefer the original version of the film. Sophomore Lexi Capitali stated, "I think they are remaking the movies for a couple of reasons. First off, I believe one purpose of the remakes is to attempt to fit with the time, as the remakes are made to seem as they were made in modern time. Additionally, I think they are made to share the stories with the new and younger generations who may have not known about the cartoon versions. I do not think these live-action remakes hinder anything, but, personally, I prefer the older versions because they are what I grew up with." Additionally, Chorus Teacher Barry Wyner explained: "I think Disney is remaking their classic animated films as live action for one main reason: Money! Ideally a project starts with an ARTISTIC vision or goal, and then it happens to make money because people like it. I think these projects are starting with a monetary goal: Let's recycle an artistic idea from decades ago and make lots of money.  When Disney converts their shows to Broadway, I think they've done a good job of keeping it fresh, particularly Lion King and Aladdin. But I've seen the Lion King and Beauty and the Beast film reboots and felt they were too close to the originals. Nothing fresh. What's the point? I think they should only remake them if there is something new and fresh that can be added to enhance the original." 
The differences in Disney movies and their adapted live-action films may be hard to find; however, all versions emulate the Disney spirit that many people love. Decide for yourself which version you prefer; this time in quarantine gives people the perfect opportunity to watch the live action remakes of their favorite Disney films!
About the Contributor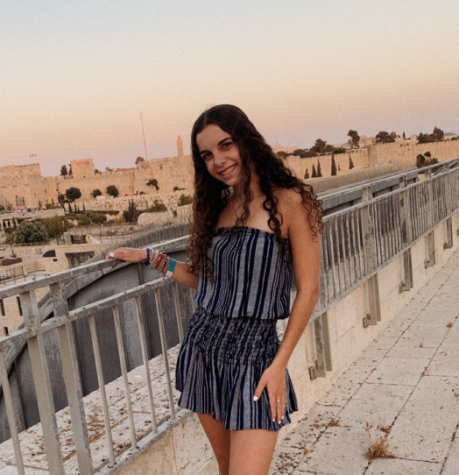 Emma Ward, Editor
I am Emma Ward, and I am the News and Opinions online editor for Horizon. In my free time, I enjoy playing tennis, working out, and hanging out with my...