No Place for Hate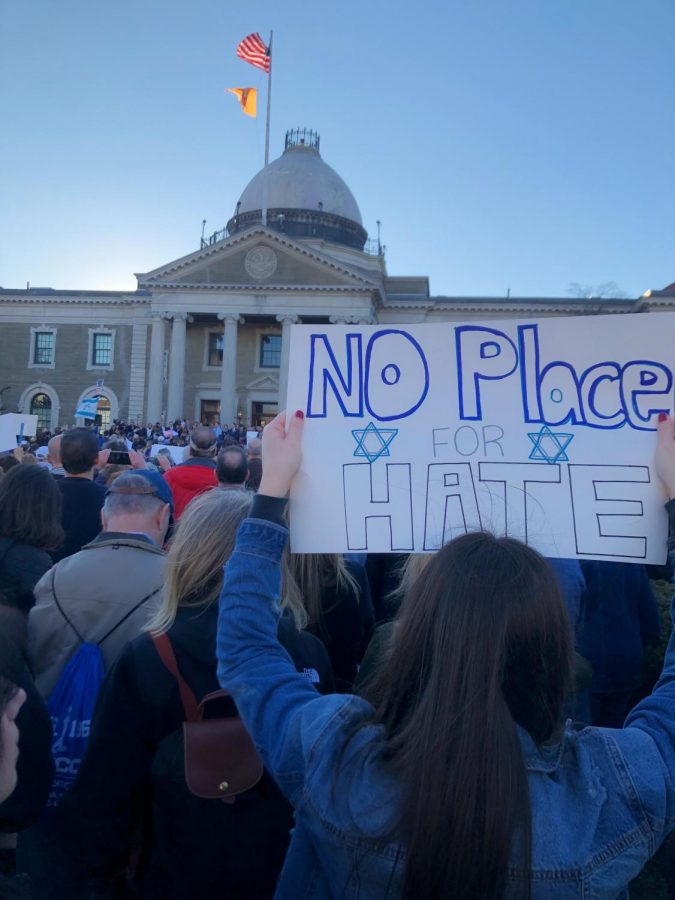 Eleven killed in the Tree of Life Synagogue in Pittsburg, Pennsylvania. Five stabbed at a Hanukkah celebration in Monsey, New York. Four shot and killed at a kosher supermarket in Jersey City, New Jersey. The chilling news of antisemitic hate crimes becomes even more so horrifying when put into perspective: these shootings, stabbings, and attacks take place practically in our backyards. So, what are we doing to stop them?
Jews represent a minuscule 0.2% of the world's population, but according to the FBI, are targets of nearly 60% of hate crimes within this country. Hatred against the Jewish race has spanned across time since the spawn of ancient civilization. A monotheistic religion in a sea of polytheism, Judaism is the oldest theology to pronounce God as a singular being; this contrast is speculated by many as the genesis of antisemitism. 
In the 4,000 years since Abraham walked the Earth spreading God's message of the true Jewish faith, countless heinous attacks have been made against the Jewish community. Perhaps the most gruesome genocide of any group of people throughout history was the Holocaust. Millions of innocent men, women, and children imprisoned, tortured, shot, burned: 11 million deaths, six million Jewish, all at the hands of the Nazis.
Antisemitism comes in many forms: vicious attacks, evil slurs, and a surprisingly popular denial of the Holocaust. It is hard to believe that in the very countries that Jews were murdered in 75 years ago, people continue to deny that the event ever occurred. In addition to denial, some Europeans still feel disdain towards Jewish people. According to a survey by CNN of 7,000 Europeans, a third say Jewish people use the Holocaust to advance their own positions or goals. One in five said antisemitism was a response to the everyday behavior of Jewish people.
Holocaust survivor Irving Roth has likened the antisemitism he faced during the Holocaust to the attacks that have taken place in recent years: "We should understand that the same kind of demonization is happening today. It is no different! The same lies repackaged, and I think it's important to understand that."  
This terrifying comparison is the primary source of fear that pushes Jews to no longer be silent and take a stand against the hate thrown their way. Despite the lingering bitterness Jews face to this day, they continue to come together and fight for the peace they believe they deserve; solidarity marches against antisemitism have taken place in New York City as well as on Long Island. Nearly 25,000 proudly marched through the streets of NYC and across the Brooklyn Bridge chanting "No hate, no fear" on Sunday, Jan. 5. 
The power of this march has spread onto Long Island, as Nassau and Suffolk county team up to combat acts of hate. One week in the wake of the NYC solidarity march, Long Islanders came together to march against antisemitism in Minneola. Activists, county officials, temple congregants, and people of many cultures joined the march, carrying signs with slogans such as "No place for hate," "We are the light," and "Stop the hate."
Rabbi Todd Chizner of Temple Judea of Manhasset believes that the true solution to eradicating this hatred is simple: "We just need to do everyday, normal things together. That's it. We don't have to be with the objective of trying to cure hatred…The more diversity in our friendships, the more understanding and tolerant we are, the less xenophobic we are. The sense that we don't know what this 'other' group is or what they're about…We need to demystify it."
At the march, thousands dressed in yarmulkes, hijabs, and baseball caps walked a mile together to the steps of the Nassau County Legislature building. Following the march, council-members, rabbis, activists, and others spoke to further spread the message of peace and love that they believe desperately needs to be heard during times like these. 
Nassau County Executive Laura Curran was first to speak; she stated, "We are Jewish, Christian, Muslim, Buddhist. We are Republicans and Democrats. We are Nassau County and Suffolk Country here today to say that there is no place for hate on our beautiful island." The crowd cheered emphatically, both acknowledging and accentuating her words. "We are standing today with our Jewish brothers and sisters to say, 'We have your backs,'" added Curran.
Senior Jolie Gutstein attended the march and commented, "As many people see in the news, antisemitism is on the rise. Being at the march allowed me, along with my family, to feel like we were bringing more attention to the problem and standing up against the hate culture that is growing in America. It was amazing to see politicians there, but it was even more incredible to see people of different races and religions come together to stand up against this issue."
Chizner explained that he is guided by the wisdom of Viktor Frankl, the late psychiatrist and Holocaust survivor. Frankl explained that through his experiences, he learned that there are only two races of people: the race of the decent and the race of the indecent. "He was often asked if he hated all Germans. His answer was 'Of course not. That's a nonsensical question. Just because some Germans are evil doesn't mean all are evil.' This can apply to any race. You have to judge people on their decency, nothing else. This is about the decent versus the non-decent, those who are filled with hatred versus those who see the positive and the image of God in every person they meet."
The recent hate crimes against those of the Jewish faith must not be ignored nor overlooked or silenced. To work together, seeing one another not for our differences but rather for our similarities, is the simple solution to forging this hope into a reality.
About the Writer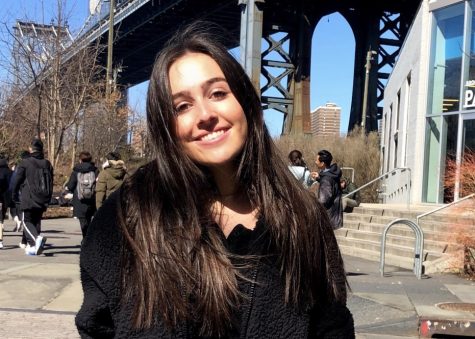 Julia Swerdin, Print Editor-in-Chief
I am the editor-in-chief of the Horizon print edition and the managing editor of our online features section. I'm a member of the Class of 2022, and I...