The Increased Demand for Kobe Merch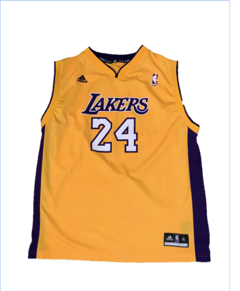 A fatal helicopter crash took the lives of Kobe Bryant, his daughter, and seven others on Sunday, Jan. 25. The incident devastated people all over the world, and as a result, the demand for Kobe merchandise has greatly increased.
The merchandise sold by Nike quickly sold out, and Nike is now determining future releases. According to an NBC News (nbcnews.com) article, "The site where fans could buy Kobe Bryant's shoes, jerseys, shirts, and gear has now been turned into a memorial page for the Los Angeles Lakers star." It was reported that Nike would not be restocking any Bryant merchandise to show respect; however, a Nike spokesperson claimed this to be untrue. Currently, the only results of "Bryant" on the website is a Lakers gift card. Concerning Nike's removal of the merchandise, Junior Dante Quilca believes that "it's not a good idea because everyone knowing who Kobe Bryant is loves to wear his brand and wants to feel closer to him more than ever. After the tragic death of Kobe and his daughter, many people were at a loss of words and felt emotionally and physically down. I think one great way for Kobe to be remembered is through the Nike brand where it all started." According to the article, Matt Powel, senior industry adviser for sports at The NPD Group, shared that he believed Nike is not restocking right now so that they do not appear to be profiting from the tragedy. Sneaker resale shops are avoiding raising prices on the merch to avoid anyone profiting off Kobe's death.
Unlike the other resale stores, the prices of Bryant merch on StockX have skyrocketed and shoes have reached the $1,000 mark. According to NBC, "StockX said it would donate all proceeds this week from Bryant-related merchandise to the Kobe and Vanessa Bryant Family Foundation." Freshman Sofia Yaker commented, "Donating the money from the merchandise to the foundation is a great idea. It is a win-win situation because the KVBFF benefits and people can still purchase Kobe's merch. StockX is not profiting from his death but helping his family."
Because the merchandise sold by Nike is not available at the time, many buyers have turned to eBay. Unfortunately for these buyers, the merchandise on eBay is overly expensive. A CNN (cnn.com) article stated, "One eBay user wanted $3 million for a basketball signed by Bryant and the rest of the Lakers' 2002 '3-peat' championship team on Wednesday. Another asked Bryant fans for $2.88 million for a 'one-of-a-kind' ball Bryant signed after winning his first NBA title. The latter seller said the ball would be 'worth $10 million in 10 years.'" It has been proven common that after a celebrity passes, demand for their merchandise quickly grows. Sophomore Michael Dichter feels that "the demand for celebrity merch increases after they die because that person has more attention and becomes more popular from the publicity." According to the CNN article, Denver D'Rozario, Howard University marketing professor, said, "Fans suddenly realize the person they love is not there anymore, and they want to buy up things to be close to that person."
The death of a celebrity, especially an athlete, has a huge impact on the sale and worth of their merchandise. While many companies could take the opportunity of Kobe's death to sizably profit, many companies, like Nike, are using their popularity to honor him and raise money for his family's charitable foundation.
About the Contributor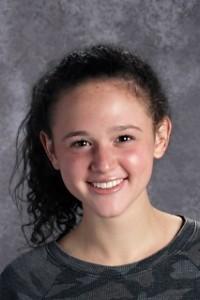 Rachel Belmont, News Editor



I am a member of the class of 2022. I have a brother, Jake, who is two years older than me. I enjoy playing sports such as soccer and lacrosse.