Jussie Smollett Scandal
It all began after midnight on January 29 when Empire actor Jussie Smollett made a police report claiming that two white men in ski masks yelled racist and homophobic slurs at him, beat him, and poured bleach on him. However, as the truth was soon uncovered, it turned out he had paid two Nigerian men to commit these acts in a convoluted scheme to accumulate pity and get a pay raise from the show. In February, investigators uncovered a video of two men walking near the crime scene and purchasing ski masks at a local corner store. Smollett was arrested and charged with felony disorderly conduct along with 16 more felony counts due to his alleged lying to police about a hate crime.
On Mar. 26, prosecutors dropped all 16 charges against the actor. "While the prosecutors have not revealed why they dropped the felony charges," shared Vulture, "they said the decision was made after reviewing all of the facts in light of Smollett's forfeiture of his $10,000 bond." The state attorney's office released a statement saying that considering Smollett's volunteer service in the community and agreement to forfeit his bond to the City of Chicago, "[The Court] believe[s] this outcome is a just disposition and appropriate resolution to this case." So, Smollett will no longer have to go through a trial and, in addition, has had his record expunged. However, the dismissal of the charges does not necessarily mean Smollett is innocent of the crime. In fact, Joe Magats, first assistant state attorney, said, "We believe [Smollett] did what he was charged with doing,'" according to The Guardian. Ethan Renz, junior, comments, "100% [he did it.] I think it was wrong, and it was dropped because many people, including the Chicago Police Department and superintendent and mayor, think it was a white wash of justice. It was wrong. I think I could believe it was because of his money and status."
What will happen next? According to Good Morning America, Smollett's lawyer did not deny the possibility of filing a lawsuit against Chicago police and stated, "We're weighing our options." "Meanwhile, a federal investigation into whether Smollett played a role in sending a racist and homophobic letter to himself—before the alleged attack—is ongoing," ABC News reported. However, according to People magazine, it seems that his role as Jamal Lyon on Empire will continue as FOX Entertainment released a statement claiming that Smollett has always "maintained his innocence, and [they] are gratified that all charges against him have been dismissed."
About the Writer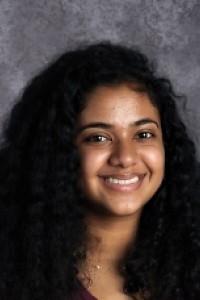 Faith Singh-Koobial, Contributor
I am part of the class of 2021 at LHS. I am in Key Club. I have a dog named Bandit, and I went to elementary and middle school in Queens.