PayByPhone Parking Meters
Ever needed to pay for a parking meter but did not have change? That
worry could soon become a thing of the past, as Lynbrook drivers will have the opportunity to join PayByPhone's 17 million registered users. The village plans to roll out the app on more than 600 parking meters throughout 2018.
PayByPhone, which allows users to pay parking meter fees via their
smartphones, is the global leader in the mobile parking industry as it processes $345.6 million in parking transactions each year in thousands of cities such as London and Paris.
The app is currently available on Apple, android, Blackberry, and Windows devices, and it does not raise parking costs from their original amount. It allows users to pay for parking virtually anywhere and includes a timer that alerts customers of when their meter has expired.
The village board unanimously voted on March 5 to sign a one-year contract with PayByPhone to begin the service in the Lynbrook area,
which will not cost the village any additional funds; the village will also still offer meters that accept cash or credit cards.
Lynbrook will be the first town on Long Island to make use of mobile
parking meters. Junior Taib Houssaini takes pride in the town's urge to move to implement the new technology: "Paying through cell phones sounds cool and I would like to use this in the future. I'm glad my town is ahead of the game and is alrea students as senior and junior students who drive to school will be able to make use of this product with the parking meters on Union Avenue. "I would definitely use this when I
start driving to school next year," said sophomore Ami Carey. "I'm surprised this wasn't done sooner; it seems logical to make everything digitized," added Carey. Junior Sunny Unger agrees: "Paying for parking digitally sounds really convenient. I would definitely use this when they're available."
Lynbrook officials reported that once signs are posted and the meters are installed with the proper software, the app will be serviceable. The targeted launch was initially intended for the end of June, but recent reports suggest that it may not be ready until July.
About the Contributor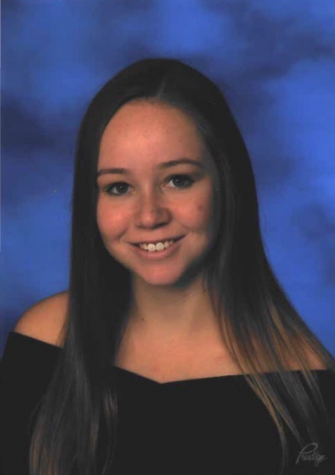 Jane Hoeflinger, Editor-in-Chief
I am a member of the Class of 2020. In my free time, I write articles for Horizon. I am the editor-in-chief for the print edition for 2019-2020.