Flu Season: Already Deadly
Flu season has yet to reach its peak, but 26 states (including New York), have already reported abnormally high "influenza-like activity." In addition, Puerto Rico and nine other states are experiencing moderate flu activity. The 2018 flu season has already proven to be more widespread and severe than years prior.
Within just the first week of January, New York saw cases of influenza climb 37% and new cases reported in 61 out of 62 counties throughout the state. According to New York Department of Health Commissioner Dr. Howard Zucker, in a press release, "Influenza is a significant threat to public health, and we are strongly encouraging everyone who has not already got the flu vaccine to get it immediately… Getting vaccinated is not just about protecting yourself, it also protects people around you."
Complications from the virus affects an estimated number of about 36,000 people in the United States per year. Pregnant women, the elderly, and young children are at an increased risk for complications with respect to the flu.
As of Feb. 6, 3, more than 9,300 people have been hospitalized across the state of New York with influenza this flu season. This year, flu season began early with high reports of flu activity beginning the last week of December. According to the Center of Disease Control (CDC), as of Jan. 27, 37 children across the country have already died from flu-related illness in the 2018 cycle.
The horrors of flu season hit close to home for sophomore Alex Sylvia, whose younger brother was hospitalized as a result of the 2018 flu virus. "I found my brother in his room at midnight throwing up, so I got my parents. When my parents came, we realized he wasn't speaking and was unresponsive, so we called an ambulance. It turns out he had a seizure. After testing, we still didn't know why he had the seizure, and all tests came back negative until he took the flu test, which came back positive. The doctors said that since the flu hit him all at once, and so severely, his body couldn't handle it and went into shock as a result," said Sylvia.
Most flu patients this year have been hospitalized with a form of the influenzas virus called H3N2. Experts have noted that this version of the flu is often less responsive to the flu vaccine compared to other forms. Furthermore, this form of the virus also leads to an increase in hospitalization and death amongst young children and the elderly. Experts have already predicted that as a result of the unexpected form of the virus, the vaccine may be as low as 10% effective, in contrast to the typical 30% success rate. However, health officials nationwide are still suggesting getting vaccinated as soon as possible, as it can take up to two weeks for the antibodies needed to fight the flu to develop.
Sophomore Justin Forman said in regard to the flu, "I got the flu shot this year, but I hadn't the last few years and, ironically, this was the only year I actually caught the flu." Forman continued, "It was terrible. I had a constant headache and a really bad sore throat. My doctor explained to me that the flu is different this year because it gives you a terrible sore throat and it weakens your immune system, which forces you to be very careful because it can lead to other viral infections." Freshman Mason Benvenuto agrees as she recalls her younger sister's experience with flu, "Unfortunately my sister caught the flu this year, despite getting the flu shot. Her symptoms weren't as bad since she got the flu shot, which seemed to somewhat help with the virus's severity, but she had an extremely high fever, felt achy throughout the process, and had a really bad cough."
Doctors are recommending getting the vaccine to further prevent contracting the severe flu. In addition, to better prepare for next year's flu season, experts are recommending getting the vaccine as early as October.
About the Writer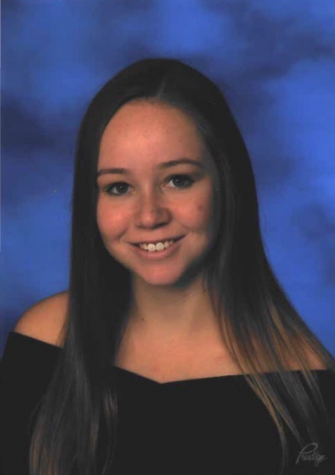 Jane Hoeflinger, Editor-in-Chief
I am a member of the Class of 2020. In my free time, I write articles for Horizon. I am the editor-in-chief for the print edition for 2019-2020.