LHS's Women in STEAM Night
STEAM, an acronym for approaching learning through science, technology, engineering, arts, and math, is becoming more prominent throughout the world, and new careers in this field are constantly arising. Although careers in STEAM are increasing in importance, the umbrella term is broad and can be used to describe methods of thinking and problem-solving as well. According to the Institute for Arts Integration and STEAM's website (ArtsIntegration.com), using STEAM techniques in everyday life can positively impact processes of thinking and reasoning in students and increase skills in math and literacy. Lynbrook embraced the importance of STEAM in students during the annual Women in STEAM Night, which was held on May 18. The event invited young elementary and middle school students to the high school to explore different pathways to STEAM, including career exposure, Lynbrook pathways, and application with SCAMPER.
"STEAM is important in education because STEAM activities promote critical thinking skills," Voyager teacher and "Flight Crew" instructor Corinne Teichman said. "The work that is done in STEAM-related challenges both encourages students to problem-solve and [to] think creatively. These, in turn, are the skills necessary for our students to be successful in the world." Teichman and library teacher Meghan Ceglie worked hard to put the event together.
The students began the night listening to presenters with real careers in STEAM. Presenters had a variety of jobs, all with unique responsibilities and stories. Kelly Behan and Kelly Finzel put the "E" in STEAM with their engineering occupations. Behan is the superintendent of the Skanska Construction Group, who has worked on many important sites. Finzel is a fire protection engineer and has traveled around the world installing fire alarm systems in several states and countries. Other presenters included many different scientists. Nassau County Forensic Scientist Karen Dooling taught the kids about the behind-the-scenes of crime, Faith Borkowski is a published author who specializes in "fixing" the brains of kids with dyslexia, and Allison Ruiz is a marine biologist.
Behan graduated from the University of Buffalo with a civil engineering degree, and her crucial role in the construction management firm brings both excitement and challenges: "As a superintendent, I am responsible for supervising field operations on construction sites, and I use tools from science, technology, engineering, art, and mathematics to be successful on a day-to-day basis." She went on to explain how the constant changes to her assignments make her role exciting: "My favorite part of my job is the people and the projects. My job is unique in the sense that the project I am assigned to changes frequently. Once I am finished on one construction project, I get sent to a new project with new team members, a new location, and a new task at hand. This keeps things interesting and has allowed me to meet people from all different aspects of the industry!"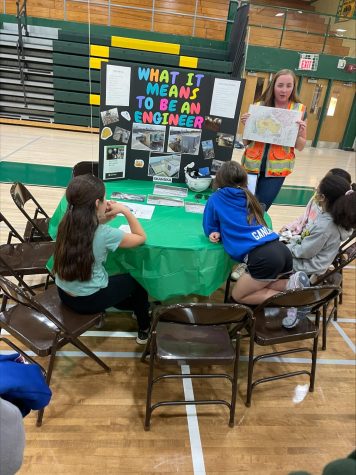 Ruiz is a former wild animal keeper at the Bronx Zoo, whose demanding tasks required being well-trained in fields of STEAM. "We had to use many different skills, specifically from the biological sciences," she explained. "Some of these included having a vast knowledge of the wild animals in our care, making and recording animal behavioral observations, assisting the veterinarian staff with medical care, and different training techniques." She also noted that although this is not always the case, women and men had equal opportunities, and sometimes women even took the lead: "At the Bronx Zoo, there were more females that held advanced positions than men. There was also close to a 50/50 balance of male and female zookeepers who each had their own strengths. Taking care of hoof stock requires a lot of heavy lifting of hay bales and 50-pound bags of grain. We worked together to get the heavier tasks done. Certain animals did prefer female keepers to males, though!" The rise of women leaders in fields of STEAM is a promising outlook for the future of female success.
In addition to the rise of female careers in marine biology and zookeeping, Behan also noted the clear change that the engineering industry is seeing: "Construction is a field that is predominantly male, but it is also a rapidly changing industry. While I have encountered some individuals who are resistant to the changing demographic, the majority of the people who I encounter have an open mind. I have seen the number of women at my company and the industry grow exponentially from when I have started, and I am excited to see that growth continue!" she noted.
In addition to the presentations, the kids had the opportunity to explore Lynbrook pathways into STEAM, particularly through high school clubs. "We thought it would be a wonderful way to introduce all the clubs and organizations that Lynbrook students have available to them," Teichman explained. Student representatives from the Science Research Program, Science Honor Society, Mathletes, Future Doctors of America, and Robotics Team informed the eager, soon-to-be high schoolers about the benefits of staying involved with STEAM once they enter LHS. All the representatives advocated that aside from the learning opportunities and enjoyment that it brings, getting involved in STEAM through clubs and programs is one of the best ways to build a college resume. At the end of the session, the science research students led a tour of the newly innovated research labs.
Teichman was excited by the positive effect the LHS students had on the kids: "To see our older students being role models who inspire others to want to be a part of the programming Lynbrook offers made for a beautiful night."
To end the night on a pleasurable note, the kids were encouraged to participate in a SCAMPER activity. SCAMPER, an acronym for Substitute, Combine, Adapt, Modify, Put to another use, Eliminate, and Rearrange, is a creative technique that enables thinking outside of the box to construct or build something. For the activity, the kids were given one core item: either a paperclip, paper towel roll, or dixie cup, and were instructed to use different materials to transform it into something new. Some creative innovations were earrings made from stringing beads onto the paperclip, a phone holder using the paper towel roll, and a balance scale using the dixie cup. The kids loved the activity, and some even brought materials home to continue their projects.
Once again, Women in STEAM Night was extremely successful, and both kids and parents enjoyed learning about applications of STEAM in a school setting and the real world. The presenters provided encouragement to pursue a future in this field. STEAM is one of the most crucial aspects of the world today, and women are beginning to rise to power in these career fields that once would have been impossible. Seeing women empowering other women is truly inspiring and is continuing to change the world for the better. As Women in STEAM night reflected, the future is female!
About the Contributor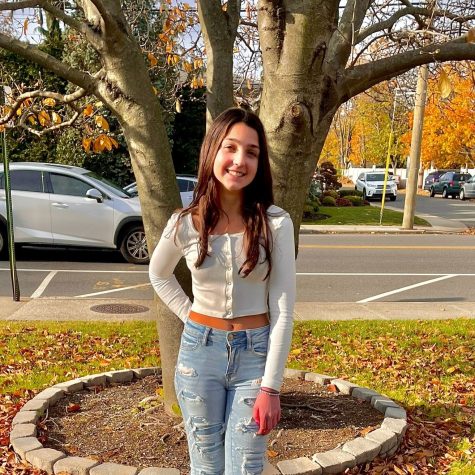 Emily Franklin, Managing Editor
My name is Emily Franklin, and I am a member of the Class of 2025 and an editor for Horizon. I am part of the Key Club, Birthday Wishes Club, and Mathletes....