After 25 Years, LHS Bids a Bittersweet Farewell to Systems Manager Rob Baldwin
In October, Lynbrook Schools said goodbye to System's Manager Rob Baldwin. Baldwin began working in the district in 1996; since then, he worked as a computer technician, network engineer, and system engineer. He is known by his coworkers for his humorous, philosophical, and upbeat nature, and will surely be missed.
Baldwin's favorite memories from his long career in Lynbrook are the good times he has had with other staff members. "[My favorites are] the annual technology department holiday party, Irish soda bread contests, Big Chili Blowout, the Golf Club, just to name a few," he said. Professionally, he is proud of the cutting-edge technological advancements Lynbrook has made over the years. "For a school system, we do some pretty big things," he said. "In 2002, Lynbrook was one of the first school systems to go Fiber. It may not seem like much now, but wealthier districts were still plodding along with ISDN or T1 lines for network access."
Baldwin's colleagues had many positive things to say about him. Assistant Superintendent for Finance, Operations, and Information Systems Dr. Paul Lynch said, "He had a great way of reminding everyone why technology in schools exists. It is not just technology, but technology for the purpose of teaching and learning. He would drop everything once he heard a teacher was having issues and make sure he resolved those issues quickly so learning could continue." He added, "In addition to being co-workers, we became great friends. Sometimes he and I would chat after work and literally hours would disappear with discussions about philosophy. While I am sure our friendship will continue, I think the daily access to his brain is what I will miss most."
Mike DiCaro, who has worked alongside Baldwin in the information technology (IT) department for eleven years, said, "Rob created a work environment that was always a barrel of laughs. He collected little trinkets he would find. He then named them, put a story to them, and displayed them in the office. Rob always takes such pride in doing any projects, whether it be parties, work projects, or anything really. There was never a day where he wouldn't tackle anything that came at him." Another colleague, Stephanie Cuce, agreed: "He's always had us laughing at his party games, practical jokes, and his unique false idols. I will miss pondering life's most important questions at nine in the morning, his "song of the day," movie trivia, constant puns, and jokes about my boots!"
Outside of his work, Baldwin is a dedicated husband and grandfather. Lynch said, "I wish him all the time in the world with his grandkids. His wife, Anda, has worked at South for years and has recently announced her retirement too. After all the years of service, I wish them both rest and relaxation." Cuce added, "I hope he gets to play endless rounds of challenging chess games, golf, write many novels, enjoy his family, and find other like-minded folks who can discuss his favorite books, movies, and quantum mechanics and/or physics with him." Finally, DiCaro commented, "Rob, we will miss you every day, and not a day will go by that we won't wish you were still coming to work."
About the Contributor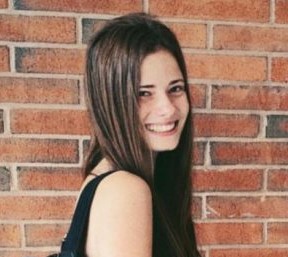 Abbey McManus, Print Editor-in-Chief
I am a member of the Class of 2023 and one of the editors-in-chief for the print edition of Horizon. Outside of Horizon, I enjoy running and spending time...