Cuídese, Mrs. Lombardi!
This year, LHS will say farewell to Nelly Lombardi, who is retiring after holding the position of bilingual guidance secretary for "six wonderful years," as she called them. Prior to working at LHS, Lombardi worked as a surgery coordinator at Long Island Jewish Hospital and for the Hempstead School District.  
Lombardi said she came to LHS because she loves children: "All the kids here are the best, [and] I love that I get to work with them." As the only person in the main office who is fluent in Spanish, she assists in communication with students and families who also speak the language. "I love that I can use my language to help the Spanish community; there's nobody else here every day who can," she commented. She also speaks a little French and even lived in Paris for a short period of time. In the past, she and her husband would participate in a program where they would host children who speak English as a second language for the summer to give them lessons and help them practice.
Lombardi enjoys traveling and the arts. She speaks very fondly of her previous stay in France, saying, "I got to see [Claude] Monet's house in Giverny; it was the most beautiful thing." She also has a strong love of writing and wishes she could write a book about her life one day. 
Grand travels await her in retirement: In September, she and her husband will arrive in southern Italy and spend a few months traveling their way through the entire country, returning in November. In addition, she looks forward to spending plenty of time with her two grandchildren, who are four years and sixteen months old. "They keep me very busy!" she said. "I love watching them."
Although she "won't miss getting up early in the morning," Lombardi will definitely miss her coworkers. "I love my guidance family above all. They are my home away from home!" 
Valerie Russo, also a guidance secretary, works closely with Lombardi. "Of course I will miss her! I've worked with her every day for six years," she said. "I will miss our daily little chit-chats and going out to lunch together. We have a lot of laughs."
About the Contributor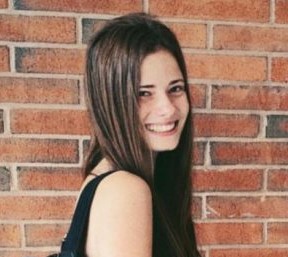 Abbey McManus, Print Editor-in-Chief
I am a member of the Class of 2023 and one of the editors-in-chief for the print edition of Horizon. Outside of Horizon, I enjoy running and spending time...