"One Pill, One Kill": Nassau County Police Commissioner Delivers Speech on the Dangers of Drugs Amid Opioid Epidemic
The first school-wide assembly since February 2020 was an important one. On Mar. 8, Nassau County Police Commissioner Patrick Ryder spoke to the entire student body about the growing drug crisis among young people on Long Island. 
Ryder, a Class of 1980 LHS alumnus, began his presentation by sharing how he overcame difficulties in school; he dropped out of college seven times before he achieved his dream of becoming a police officer and rising through the ranks to eventually become police commissioner. He also shared how he managed the rising debates surrounding law enforcement in the previous two years – namely the opposing Black Lives Matter and Blue Lives Matter organizations – by giving protestors the opportunity to share their feelings and promoting conversations about justice and equality in Nassau County. 
Ryder introduced the topic of drug abuse by sharing some of the personal encounters with addiction he has experienced in his career. He has been a longtime mentor for Jakeem Pratt, a man born to an addict mother and dealer father, who is now a police officer himself. Ryder was on the scene after Natalie Ciappa, a young woman who died after she overdosed at a house party in Seaford in 2008. These stories hit close to home for the LHS community. 
"Hearing stories that happened to young people close to Lynbrook made the presentation more relatable and impactful," said junior Hannah Seideman.
 Health teacher Deborah Debetta agreed. "It is great to hear the perspective of a professional who works directly with the issue in our community," she said.
Ongoing education about drug safety is crucial in the teenage years. "We're all curious by nature," said Ryder in his presentation. "What's the best way to avoid drugs? Doing what you're doing right now. Paying attention." 
Debetta said she also believes that drug education is of the utmost importance. "It should be a major subject; we need ongoing support each year because the challenges and peer pressure that teenagers face are increasing," she commented.
In Nassau County, most overdoses occur in people aged 18-25, and half of suicides in this age group are drug-related. Of those overdoses in young people, 90% are caused by the addition of fentanyl to another drug, such as OxyContin, Adderall, marijuana, or heroin. Fentanyl is a highly potent opioid that is added to drugs to make them stronger. 
Ryder explained that drugs have only gotten stronger over time: Heroin was 45% potent in the 1960s but is 92% potent today. This has increased competition between dealers to have the strongest drugs, thus contributing to the rise of fentanyl lacing. 
Fentanyl is so potent that the smallest trace of it in a single pill is enough to end someone's life; with fentanyl, it is "one pill, one kill," according to Ryder. He stressed the importance that overdosing is not always the result of a longtime addiction. Even a stressed-out college student taking non-prescription Adderall, an ADHD medication, for the first time could die instantly if that pill had been laced. When pills are crushed apart, laced with fentanyl, and put back together, the difference cannot be seen with the naked eye. Trying a pill from a friend at a party or a drug dealer "could be the last decision you ever make," said Ryder. 
Ryder encouraged the student body to be smart and avoid drugs while acknowledging the reality that everyone will encounter them at some point in their lives. 
"We all have opportunities, and we all make choices," Ryder said. 
Those choices could mean the difference between life and death when it comes to substance use. Ryder also reminded everyone that there are drug drop-off boxes at every police station in Nassau County where opioids can be disposed of properly, no questions asked. 
About the Contributor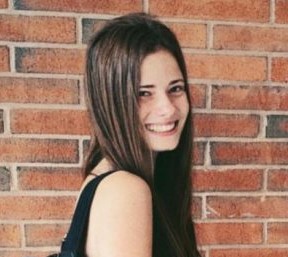 Abbey McManus, Print Editor-in-Chief
I am a member of the Class of 2023 and one of the editors-in-chief for the print edition of Horizon. Outside of Horizon, I enjoy running and spending time...