COVID-19 and Sports: How Athletes Are Returning to a Normal Fall Season
The shuffling of cleats across the turf. The snap of the elbow over the net. The thump of sneakers contacting the field. Poms shaking in the breeze. Swimsuits gliding through water. These athletes have not been able to experience "real" or "normal" sports for over a year, and as the 2021-2022 school year rings in, COVID guidelines have been lessened to a place where sports can finally feel like home again. Athletes from all four grades have been partaking in cross-country, football, soccer, cheerleading, kickline, swim, and tennis since the last weeks of August, and they have until early November to ride their seasons out on a high.
While many athletes are enjoying the return to normalcy this season; last year, school sports were viewed with an entirely different approach. All athletes had to follow a series of general rules for COVID safety; certain sports were more difficult to modify than others, and parents argued the changes to audience attendance. "Wash your hands," the common phrase heard in classrooms and hospitals, did not stop once athletes laced up their cleats. Athletic Director Joseph Martillotti explained the degree to which athletes were encouraged to practice personal hygiene on and off the field last year: "Out on the field, we had coaches squirting hand sanitizer to people to clean their hands." One of the most obvious, yet difficult guidelines was enforcing wearing masks correctly. Masks had to be always worn by all athletes, inside and outside, as well as on the bus. Additionally, athletes were asked to practice in small groups, or "pods," to assist with contact tracing. "It was easy for contact tracing purposes because we were only working in small groups with everything that we did," Martillotti said. He shared that the winter sports season (basketball, winter track, wrestling) was the most difficult to push through last year, as he was only given notice two weeks prior to the start of the season that athletes would be allowed to play. The abruptness made preparation hectic. "It was such a short time period that we had to get up and going," Martillotti added. Earlier last year, the number of spectators was limited to two visitors per athlete, so the difficult decision was having to turn away the attendants from the visiting side. Senior varsity soccer player Isabella Sferrazza shared that while games had always been videoed in the past, the recording of games was especially important with COVID-19. "Now we have an app for parents and players to re-watch since some may feel unsafe coming to games," she explained.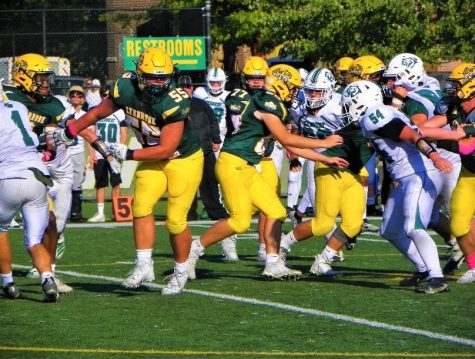 The lessening of guidelines this season has boosted the morale of both athletes and coaches. One of the common topics shared amongst the cross-country athletes and coaches was teamwork. Athletes were able to work as a team again. Girls' cross-country, winter and spring track coach Joseph Beyrer highlighted how his team was able be a full group again with no "pods." "We can do a lot more teamwork and team bonding [activities] as opposed to last year where we had to separate each other," he shared. Beyrer believes that even the freedom of just being able to take a mask off once an athlete steps outside makes practice or a game that much more enjoyable. Now that contact and mask wearing is less of an issue and has been handled better outdoors, athletes and families are much happier. "I love getting to be with my team. We're like a family to each other," Sferrazza said. Not only is freedom bringing joy to athletes, but so is what else is in store for the remainder of the season. Sferrazza believed that the better mindset her team has had this season gave them more wins, and she "Can't wait for playoffs!!"
The famous High School Musical phrase, "We're all in this together," has also become the phrase pushing people through the pandemic. LHS athletes have never experienced playing sports in this fashion until the pandemic began. Many athletes are still feeling lost and confused. "This is something that no one's ever gone through before. No one's ever seen going to a school wearing masks all day. No one's ever gone to a sporting event where they have to wear masks while they're waiting to play or they're waiting to run or whatever the game is, but you just have to have patience," Beyrer shared. The bleachers remain a sea of green and gold as teams make their way to playoffs, and the fall sports season transitions into the winter season. "Let's Go Owls," can be heard in the stands again.
About the Contributor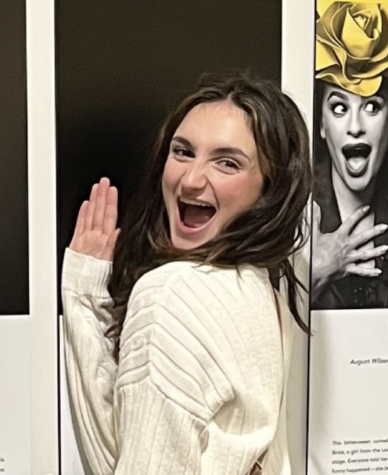 Gianna Longo, Editor
Hey there! My name's Gianna, and I'm a member of the Class of 2025, along with many clubs here at LHS. In my spare time, you can find me on the stage,...