How To: Applying to College During a Pandemic
The Covid-19 pandemic has thrown a wrench into everyone's lives and has had an especially negative impact on students. With the end of the school year comes the beginning of college application season in the fall, which will undoubtedly be different from year past; with the majority of on-campus tours — a crucial factor in deciding which colleges to apply to — being cancelled due to the pandemic, choosing the right college may seem like a daunting task. However, after making a plan and utilizing all of the resources available on the Internet, applying to colleges can be made a lot simpler.
     The first and most important step, pandemic aside, is to make a list of colleges to apply to. "We recommend that students build a list across four categories of selectivity," said Tim Brennan, the senior vice president of Cappex, a college research platform. The categories are as follows: likely schools, target schools, reach schools, and far-reach schools. Likely schools are colleges that will very likely accept one because his grades far exceed their averages. Target schools are those that will likely accept one but might not because his grades are at their averages. Reach schools are colleges that will probably not accept you because your grades are below their averages. Far-reach schools will almost certainly not accept one because his grades are far below their averages. 
     "We advise students to apply to about eight to ten schools across these four categories," Brennan stated. One should fill out the most applications, perhaps four or five, for target schools and the least applications, maybe one or two, for far-reach schools.
    Once a list of schools is compiled, it is time to do further research into those colleges. This year, one of the most important factors when choosing a college is finding out how it will handle the pandemic in the coming school year. Will classes be in person? If so, do students need to wear masks and/or get tested for Covid-19? What about living on-campus and sharing a dorm room? 
     There are many ways to find answers to these questions. "Students and families in the process of choosing colleges can use the individual colleges' websites as well as the College Crisis Initiative dashboard to understand the variation in Covid-19 responses and plans," stated Aviva Legatt, a college application consultant, in a Forbes magazine article entitled "How to Pick a College During Covid." 
     For additional information, Legatt suggests that students contact current college students to get the "inside scoop" on what really goes on inside the schools' gates. Additionally, she stated that "families can use articles in colleges' student newspapers to get a vibe for how students are experiencing campus life during these challenging times." Whatever the case may be, one should make sure he is comfortable with his prospective colleges' safety measures. 
     Though many traditional on-campus tours have been cancelled for the upcoming school year, most colleges offer virtual campus tours where students can virtually explore the grounds. "[Colleges] have canceled campus events, tours, info sessions, orientation events, accepted students days, and they've shifted all of this online," according to National Public Radio Educator reporter Elissa Nadworny in a podcast. Online campus tours may even be beneficial to students, as in-person tours are often expensive. "Virtual content has the potential to actually make it easier for more students to have access to campus," Nadworny added. 
     Though on-campus tours may not be available, that does not mean that one cannot drive past a college if it is within a reasonable distance. This will allow the student to judge how far the college is from his house, how long it takes to get there, and the environment that surrounds it. This can be especially helpful for those who plan to commute, as it gives them a preview to what traveling to college each day will actually be like. 
     One last, simple step that one can take is to explore the colleges he plans to apply to on social media. Follow them on Instagram or Facebook, or watch their YouTube videos and their TikToks – yes, even college admissions personnel have jumped on the TikTok bandwagon! Since social media is a daily part of most teens' lives, why not make exploring colleges part of one's day, too?
     Despite Covid-19 making applying to colleges more difficult, there are still many ways to successfully accomplish the task. From making a foundational list, to taking advantage of virtual tours and social media, one can still get a feel for the colleges he is applying to. With more and more colleges starting to allow on-campus tours, it will not be long before the admissions process returns to normal. Until then, one should be sure to utilize these helpful tips. 
About the Writer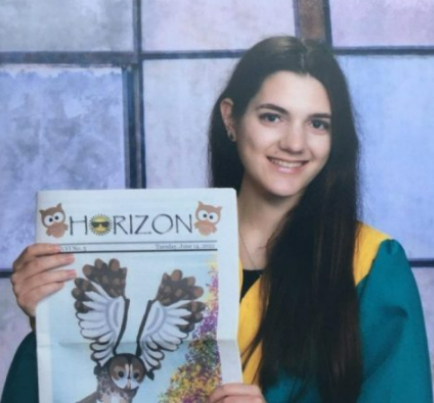 Kate Chiulli, Print Editor-in-Chief
I am a member of the Class of 2023 as well as one of the editors-in-chief of the print edition of Horizon. I enjoy reading, playing the violin, and using...