Performance Friday: Sofia Yaker
Sofia Yaker, Grade 10:
I am singing "Liability" by Lorde. This song is about a girl who is being turned down by the people she loves because she is a "liability," but she deals with the pain by finding herself, reconstructing her own version of life, and ultimately loving herself.
Q: How did you get started in music? Who are your greatest musical influences?
A: I got started in music when I was in elementary school. I always loved going to music class, and when the fifth grade play came around, I was so excited to be a part of it. I draw my inspiration from a variety of different artists. Johnny Cash's coolness, Chris Martin's lyrics, and Freddy Mercury's theatrics all inspired me to get involved in music.
Q: Do you aspire to do anything with music in your future?
A: I would like to hold on to music in my future, especially because it helps me cope with stress.
Q: What is your favorite part about Performance Friday and/or performing in general?
A: This is my first Performance Friday, but I am excited to perform for other classes. My favorite thing about performing in general is that it is a way to showcase something that I enjoy doing.
Q: Do you get nervous to perform in front of people, specifically your peers? How do you quell your nerves?
A: I do get nervous performing in front of other people. Breathing and breathing exercises usually help quell my nerves. Sometimes, I just try my best not to overthink it or think about it at all.
Q: What do you love most about music? Has music helped you in any way through the pandemic?
A: When I am stressed, I always listen to music. It helps me relax and get things done fast, whether it's cleaning my room or getting ready for school. During the pandemic, I discovered many new artists. Music assuages stress and my worries and also lets me enter a world without negatives.
About the Contributor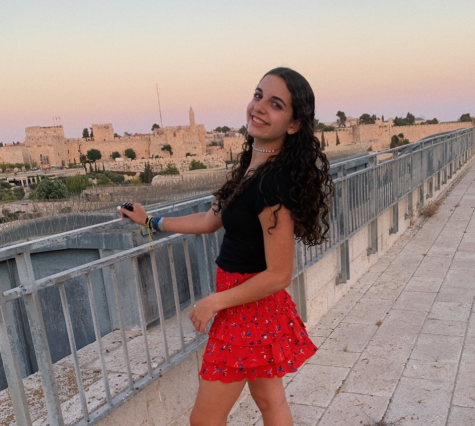 Sophie Ward, Editor
I am Sophie Ward, and I am a managing editor for lhshorizon.com. I am a member of the Class of 2022. I love playing tennis and working out. I also enjoy...