Sarah Fuller Makes History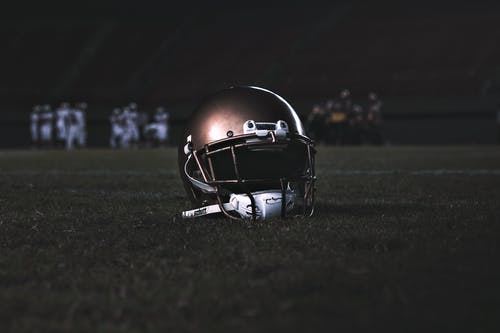 2020 has been a historic year filled with people breaking barriers and calling for due change. This past weekend, Sarah Fuller made her mark and opened another door: she became the first female to play in a Power Five Conference college football game. An all-star goalkeeper turned kicker, Fuller, who attends Vanderbilt University, has shown the world that girls can play top-tier football. 
Fuller made history, but others have paved the way for her; she was not the first female to play in a college football game. What made her scenario so groundbreaking is that she played in a Power Five game. The Power Five is the five conferences with the most competitive athletic teams. Liz Heaston blazed the trail. She was the first female to play in a college football game, kicking two extra points for Willamette University in 1997, CBS Sports reported. Katie Hnida followed in 2003 and became the first female to score points in an FBS (Division I) College football game. Ashley Martin of Jacksonville State and April Goss of Kent State both played college football, MSN shared. The two of them were on a Zoom call for the duration of Saturday's game, watching Fuller make history and reflecting on their careers, ESPN explained. Toni Harris broke even more ground in 2018, playing defensive back for Central Methodist University and becoming the first female to score points as a position player in a college football game, CBS Sports reported. Fuller came next.
Fuller had five days to prepare herself for her historic moment. Because of positive coronavirus tests, Fuller, star goalkeeper of Vanderbilt's SEC-champion women's soccer team, was asked to play kicker for the men's football team. She did not miss a beat and went directly to the team's practice facility after she received the offer, ESPN reported. Vanderbilt did not score any points or get into scoring position, so Fuller did not have the opportunity to kick any extra points or field goals; however, she did kick off to start the second half. It was designed to be a squib kick, and while it was nothing special on the field, it held much gravity off the field. 
Fuller wore the words "Play Like a Girl" on the back of her helmet; she wanted to support young girls and let them know they can do anything. Her message to young girls was loud and clear: "All I want to do is be a good influence to all the young girls out there," she explained. Senior and varsity athlete Marti Candel received this message and shared how she feels Fuller is inspiring people right now: "I think she stands as an inspiration for girls everywhere, not [just] aspiring athletes. She defies the nature of the saying 'like a girl' because she deserves her spot just like any other boy on that field. I'm excited to see her kill it with the rest of the Vanderbilt football team." Fuller was brought onto the roster out of necessity, and she came to help, but she explained that she is "having so much fun," and wants to "learn more about how to kick and how to do things better because I think I really can refine it and get better from here," the Washington Post reported. Junior and varsity athlete Kyla Nembach feels that this is not the end for females playing in major college football games: "I truly think that her appearance will make it possible for women to play college football; she made history. She set an example for women all across the globe to not be afraid and chase their goals." 
Female athletes from all over the world shared their support for Fuller. Legends like Hope Solo, Billie Jean King, and Mia Hamm all spoke out. Hnida tweeted "Good luck" to Fuller, adding, "Welcome to the club, [Goss] and I are waiting with snacks!" Billie Jean King, a female tennis player who elevated the status of women athletes, tweeted, "Good luck…women belong in the game!" Soccer being her first sport, Fuller was elated and thought it was "so cool" to hear from soccer stars Solo and Hamm. She was inspired by them, and she has inspired many others. She has shown people, specifically girls, everywhere that "anything is possible," sophomore varsity athlete Ava Schwam shared. Candel said, "[She is] inspired by her determination, hard work, and strength. It takes guts to play in male dominated sport, let alone nationally." Nembach echoed these ideas and explained that Fuller is "a role model to young girl athletes, like me, where she accomplished the unknown."                     
As uncertainty hangs around Vanderbilt's roster for Saturday's game against number nine Georgia, it is very possible that Fuller will get another kick at making history.
About the Contributor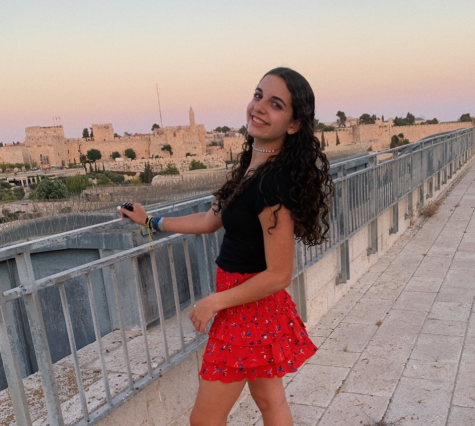 Sophie Ward, Editor
I am Sophie Ward, and I am a managing editor for lhshorizon.com. I am a member of the Class of 2022. I love playing tennis and working out. I also enjoy...