A Tribute to Alex Trebek
Legendary Jeopardy host and television personality Alex Trebek passed away peacefully in his home, surrounded by relatives and loved ones, on Nov. 8. Trebek revealed in March of last year that he was diagnosed with Stage-4 Pancreatic Cancer; while undergoing treatment, he continued to battle his disease and host new episodes of Jeopardy each week with a smile on his face. Throughout his monumental 37-year career, Trebek hosted over 8,200 episodes, more than any game show host in the history of television.
"
The secret to happiness, of course, is not getting what you want; it's wanting what you get."
— Alex Trebek
Trebek touched the lives of millions over his four decades on air. Watching the prime-time trivia show became almost ritualistic for its fans, many of whom are saddened to hear of Trebek's passing. 
"Alex wasn't just the best ever at what he did," tweeted Ken Jennings, the show's most famous contestant, who won a record 74 consecutive times. "He was also a lovely and deeply decent man, and I'm grateful for every minute I got to spend with him." Another record-setting contestant, James Holzhauer, also tweeted, "Alex was so much more than a host. He was an impartial arbiter of truth and facts in a world that needs exactly that."
"
We are all experts in our own little niches."
— Alex Trebek
Born in Sudbury, Ontario, on July 22, 1940, Trebek went on to earn a degree in philosophy, prior to his foray into the field of journalism. He landed his big break when Merv Griffin, Jeopardy producer and host, chose him to emcee the show in 1984, for which he earned seven Daytime Emmy Awards, among other honors, over the course of his career. He and his wife, Jean, have two children, Emily and Mathew, whoreside in Los Angeles, California.
"
Take your job seriously, but don't take yourself too seriously."
— Alex Trebek
Students and staff are reminiscing the times they watched Jeopardy with loved ones, family, and friends. The show and its iconic host hold sentimental value for many of its viewers.
"I have watched Jeopardy for as long I can remember," said junior Olivia Ackerman, "so it's really sad to hear of Alex Trebek's passing. Watching the show was really a special time for my family to come together and bond."
"Alex Trebek was a very respected man, who fought very hard against pancreatic cancer, and quite frankly made it look easy," said sophomore Alyssa Inserra. "His inspiring, positive attitude on Jeopardy is something that will be very hard to replace.
"
My life is what it is, and I can't change it. I can change the future, but I can't do anything about the past."
— Alex Trebek
In July, Trebek published a best-selling book titled The Answer Is… : Reflections on My Life. All proceeds from his book will be donated to charity, and Trebek is known for his philanthropic work. Since 1985, he has been a passionate supporter of World Vision, a Christian relief, development, and advocacy organization dedicated to working with communities to overcome poverty and injustice. His efforts span many countries, and his investments in education, healthcare, and clean water have helped hundreds of thousands of children escape poverty to pursue their dreams.
Although his last day in the studio was Oct. 29, Sony Pictures said that episodes hosted by Trebek are set to air through the end of December. "The show is not announcing plans for a new host at this time," according to a statement from Sony Pictures.
About the Contributor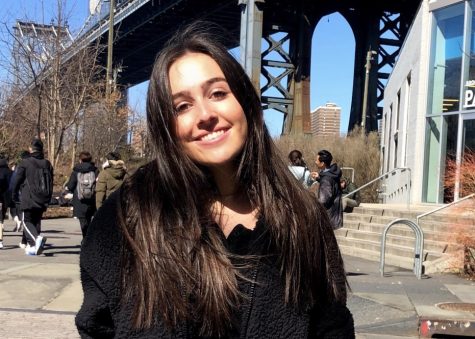 Julia Swerdin, Print Editor-in-Chief
I am the editor-in-chief of the Horizon print edition and the managing editor of our online features section. I'm a member of the Class of 2022 and the...