Doreen Combs Says Goodbye to LHS
Beloved physical education teacher Doreen Combs, a lifelong Lynbrook Owl, will begin her retirement after 39 years teaching in the district. Combs was an accomplished athlete during her time as a student in Lynbrook and returned to the district in 1984 to begin her storied teaching and coaching career.
"I've spent 40-plus years in the Lynbrook High School gym because I did go here and play sports here, so it's home," Combs explained. In her sophomore year, varsity sports were instated, and she took full advantage: "I did varsity track, volleyball, basketball, and softball… we were allowed to do four varsity sports when I went to LHS."
After attending Slippery Rock State University, Combs was offered a job in her hometown. "I had the opportunity to come back; [it was] the best decision of my life," she said. She worked at the high school for the first two years, after which she moved to Waverly Avenue Elementary School for many years. At Waverly, Combs was the teacher-in-charge in addition to teaching physical education. After, Combs began to split time between South Middle School and LHS; in 2013, she returned to working at LHS full-time. Her experiences working at several different schools have allowed her to enjoy all the best parts of educating a variety of ages, as well as be able to follow several students throughout their elementary, middle, and high school years. She has known some of her upperclassmen students since their days at Waverly and/or South, and she has been able to see them grow.
In addition to teaching, Combs has coached several sports across different levels. Among middle school track, soccer, and softball and junior varsity and varsity soccer, track, and softball, Combs has earned numerous accolades as a dedicated coach. According to the Lynbrook Board of Education announcement of her retirement, her high school soccer teams earned seven Conference championships, one County championship, one Long Island Championship, and nine Team Scholar Athlete Awards. Her softball teams won two Conference championships and five additional Team Scholar Athlete Awards.
Combs has both a passion for fitness and building strong connections with her students. "My favorite part is interacting with my students. I just love talking about their lives and what their plans are… and helping them when I can with different problems. That is my best thing here; I love my connections that I have," she said. Combs makes it a point to form a bond with as many students as possible: "Somebody asked me this morning, 'How do I know everybody's name?'… I believe as a teacher you should know everybody that you come in contact with. Even if they're not my students, I like that I can talk to them."
Throughout her career, Combs has brought her passion for fitness to students in unique ways. "At the middle school, I started a lunchtime fitness program for students who wanted to get in better shape or know nutritional facts. I love to talk to people about their nutrition and their health," she said. She explained that this is why she also enjoys teaching adaptive physical education, a class she has taught since 2013.
Combs' fellow physical education teacher Deborah DeBetta spoke of Combs' devotion to her career: "She is the most dedicated teacher. She takes her fitness very seriously and is the most well-versed, most passionate about the body, fitness, and youth development. She takes such pride in her work." School nurses Diane O'Brien and Cathy Hetrick, who eat lunch with Combs nearly every day, have grown very close with her. "We're very happy for her, but we're very sad for us! We're going to miss her a lot," said Hetrick. "She's very funny, generous, and kind." O'Brien added, "She brings a lot of good vibes to the kids, and she's always got good advice."
Assistant principal Sal Brescia said of her, "I knew of her growing up because she was a stud athlete, she was well-known in the community…I've known her for a long, long time." He continued, "When I was a student here, she was a teacher and coach in the district…I have a tremendous amount of respect and admiration for her."
As bittersweet as leaving is, Combs is looking forward to an enjoyable retirement: "I relax by moving. I love to do walks to Fire Island, riding my bike, gardening, and photography." She is also excited about traveling both abroad and within the country. "I have a trip planned with my family to go to England; my son is big into soccer, so we're going to see some stadiums and premier games." She continued, "I'd like to explore more of Europe, but also see different parts of our own country. My goal is to go to every state."
"I'm not counting down the days," said Combs. "Every day is a blessing. To me, when you can go somewhere and you love what you do, it goes like that. I tell my students to find something that they love because then your life is a blessing every day."
About the Contributor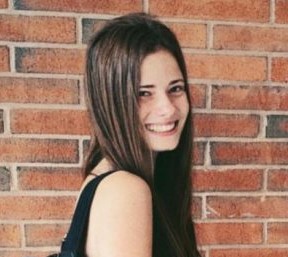 Abbey McManus, Print Editor-in-Chief
I am a member of the Class of 2023 and one of the editors-in-chief for the print edition of Horizon. Outside of Horizon, I enjoy running and spending time...