Survival Tips for College Applications
College. It is the next step in one's education before the "real-world." With so many students across the United States and the whole world applying to highly-esteemed institutions and hoping to be accepted into various programs, how can one make him/herself stand out?
Naviance is an online program  used at LHS and throughout the U.S. to prepare students for the college application process  and future careers. Due to the plethora of information that Naviance provides, it can be described as a "student's best friend" during the college application process. Guidance counselors are some of the best people to reach out to for information on Naviance because they work with it so often each year.
In addition to the fact that there are so many majors to choose from, athletics is a notable factor in the college application process. Renee Lopez is a 20-year veteran coach who has spoken around the world about the college recruiting process. Lopez ensures that her information is easily accessible to students everywhere and is justified by her years of experience in coaching NCAA Division I, II, and III teams. Her bestselling book, Looking for a Full Ride?, provides readers with extremely valuable information on the recruiting process. Lopez outlines the ins-and-outs of what students can get out of college athletics, while also using her experience to show how there is so much that people do not know about the recruiting process.
Jack Carroll, a LHS alumni of the Class of 2022, currently attends SUNY Cortland. Carroll majors in Communications with a Sports Management minor. According to Carroll, one of the most important parts of his college application was his essay. He said,"Working hard on your essay and truly making it reflect on you not only as a student, but as a person, is what is going to make you stand out from other people applying for the same spot as you." Additionally, one of the things that Carroll recommends the most to younger students to stay organized throughout the entire process is creating a separate email just for colleges. High school and personal emails can become very disorganized very quickly, and Carroll created a separate email strictly dedicated to college mail. In doing this, he was able to organize all of that information into one place, ensuring that no information was missed.
Sophomore Shannon Mansfield hopes to learn more about financial aid and scholarship opportunities. She said that information on "more scholarships that are not strictly academic" should be made more available to students to provide them with opportunities to cater towards their strengths as students.
In addition to the college application process, being a freshman in high school is another new experience that can be very nerve-wracking. According to freshman Leah Pisano, "One of the most daunting parts of the application process as a freshman is the idea of writing multiple essays so you can cater them to each school you apply to." With this being said, it is also important to note that there are many resources that can help assuage that fear. Getting essays reviewed by peers and English teachers can aid in that process greatly.
All in all, the college application process is a strenuous and extensive endeavor that can be scary, especially if one does not know much about it. While there is no true universal list or "survival guide" for high schoolers applying to colleges, it is important to work with others to ensure that students have enough information to increase their chances of being accepted into the colleges of their choice. In addition to this, it is also crucial for students to understand what their schools can already provide to them – programs like Naviance or information from students who have already gone through the process – to ensure that they are utilizing the most of what they already have. The college application process is one of the most important times of many people's lives', and maintaining organizational and time management skills throughout the period are just a few ways to be successful.
About the Contributor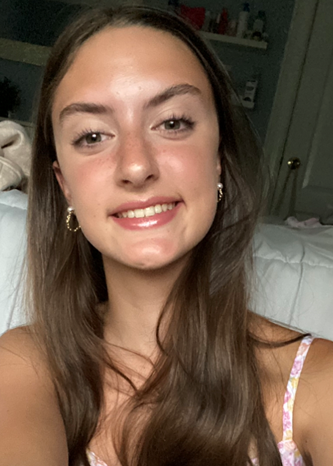 Ella Carroll, Assistant Editor
Hi! My name is Ella Carroll, and I am a member of the Class of 2026 as well as an assistant news editor for Horizon. Along with the school paper, I am...