The Ralph's Craze on Long Island
What does one think of when she/she imagines a perfect Long Island summer? Long Beach or Jones Beach? Late-night car rides with friends? Movie nights under the stars? While all of these experiences may contribute to one's summer, a true staple to the island's community is Ralph's Italian Ices. Opening in 1949, Ralph's has experienced many changes over the decades, but one thing has never changed: Ralph's has always been in support of the community. Even if the original Staten Island location has not been a stand-alone store in years (since 1988, to be exact), the now 82 separate locations of this sweet spot have never made the customer feel under-valued. Ralph's turns business into family, and that is just one of the reasons high school students adore it. 
"I believe Ralph's stands out from all the other ice places around us because of the popularity and hype that it gets. It is a famously known ice place that is located in almost every town in Long Island," said junior Lucia Palumbo. Its location is one of the many reasons it is beloved among LHS students and Long Island residents alike. 
During the summer season, it is not uncommon to see classmates, friends, or even teenagers from other Long Island school districts ordering their favorite cold treat. But why is this place more popular than ice cream juggernauts such as Carvel, or Cold Stone Creamery? The answer is simple, and it connects to just what makes Ralph's stand out from the crowd: nostalgia. "Ralph's brings people together. When I'm waiting in the long lines, I always talk with the people around me, and the people working there are always nice. It is a place where we can bring our friends for guaranteed good ice cream or ices, and it is a great place to hang out now that it is close to the summer," explained Palumbo. Ralph's has the ability to  bring people together through even the most basic similarity: humanity. Despite its exponential success, Ralph's has never grown to ignore the common consumer. Many believe it feels almost like walking into a local deli, where everyone knows your name, and you have a regular order. Much like those delis, Ralph's continues to be successful because of its extensive community. Its "staple status" among Long Islanders, and even those in New Jersey makes Ralph's a safe haven from the outside world.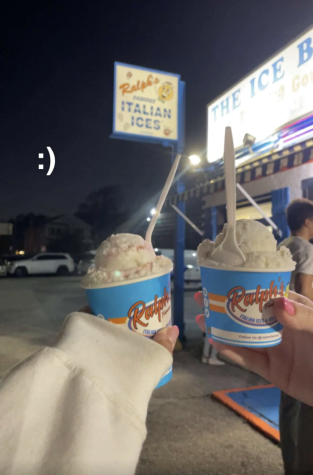 Along with its nostalgic "mom-and-pop" feel, Ralph's is traditional in other ways. While it seems now that everything is costly and expensive, Ralph's tends to keep its prices low. Unlike other ice cream corporations, people do not have to break the bank to have a sweet treat. Ranging from $4.00 (small treats) to $25.00 (Party Buckets: 86 ounces of goodness), this sweet place keeps their prices reasonable and fair. This allows Ralph's to keep up with its "traditional, for the family" brand. Why go to an impersonal expensive place when one can go to a personal, inexpensive place? 
While there are many things that Ralph's has left unchanged in its 74 year existence, what has changed (or rather, expanded) is its menu. Starting off with just a few delicious flavors, Ralph's has since expanded to not only a variety of refreshing and delectable flavors of Italian ice, but many flavors of ice cream, drinks, and even edible cookie dough. Additionally, they have unique creations like twisters (a mix of Italian ice and ice cream), sundaes (of course!), and Doughnados (ice cream and edible cookie dough). Most of these concoctions are unique to Ralph's, leaving them with many delicious staples customers can always rely on. "I think Ralph's stands out from other ice cream places because not only does it offer ice cream, but it also offers ices and many other varieties of sundaes and even a mixture of ices and ice cream," said senior Emily Pozolante. With this diverse spread of treats, it is not a mystery as to why it is beloved among Long Islanders. 
With this variety, everyone has a different flavor he/she thinks is best: "…definitely watermelon or passion fruit," continued Pozolante. Having worked there the past summer, Pozolante knows the ins-and-outs of everything Ralph's has to offer. "My experience working there was honestly so much fun! I got to work with so many experienced people, and I learned so many new things. I even got to see some familiar faces when I worked, and it always made working there so fun." Aside from tangy and fruity flavors, Ralph's also brings a variety of sweetness to the table. "My favorite flavor of Italian ice is vanilla chip," shared Palumbo. "Peanut butter candy bar fudge," replied senior Alex Spector, when asked about her favorite flavor. What is not to love at a place so varied in delicious treats?
Ralph's has survived and thrived for many years. With its long run, there is no doubt that Ralph's will continue to be a delicious institution for springs and summers to come.
About the Contributors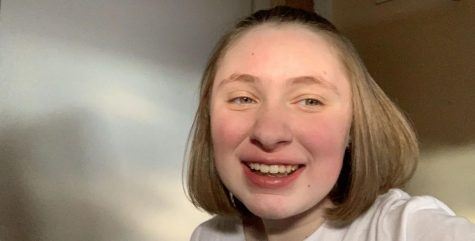 Kerry Cullen, Driftstone Editor-in-Chief
I am a member of the Class of 2024 as well as a managing editor for Horizon. I like to write, read, sing, and act. One fun fact about me is that I love...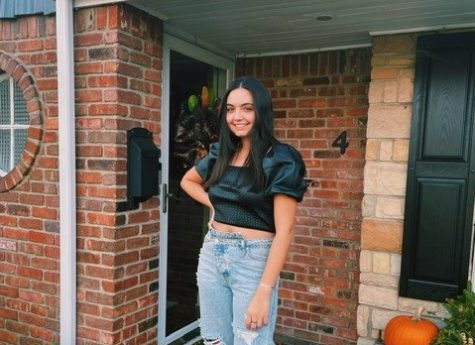 Lexi Capitali, Editor
Hi! My name is Lexi, and I am a member of the Class of 2022. I am a features editor and enjoy writing for Horizon.