A Season to Remember
The Lynbrook Lady Owls varsity basketball team made it to the Nassau County championship played on Saturday, March 4. Even though the Owls did not win, the team had an amazing season and will work to make a return next year. When asked about playing the game at Hofstra University, senior Kaelynn O'Brien said, "Even though it was not a home game, it was a grateful opportunity to play in front of so many people because I won't get a chance like that again."
Both teams proved to be elite all season, and this was a great matchup. Each team had a strong coaching staff and players who deserved to be in the finals. Lynbrook girls last won the Nassau County championship in 1978. This year's team made its first appearance in the final since 2012, and Manhasset made its first appearance since 1993. In the first quarter, both teams started off strong, and there were many lead changes. Lynbrook then picked up two fouls, and Manhasset capitalized on this by going on a 9-3 run to end the first quarter, leading 19-13.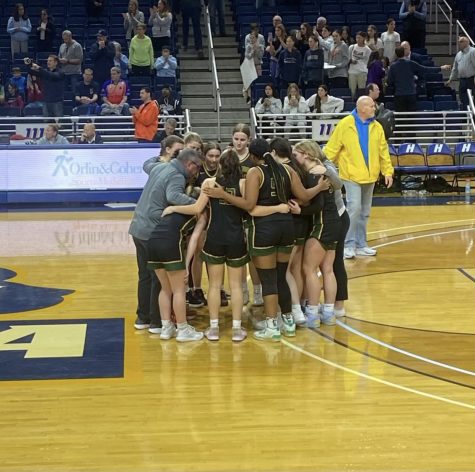 In the second quarter, Manhasset played lockdown defense. O'Brien scored Lynbrook's first basket with just two minutes left in the quarter. This basket led to a 7-0 run by the Owls to close the gap to only four points at halftime. At the half, O'Brien had 7 points, and Manhasset's Nicoletta Tsiamis had 6.
Throughout the second half, it was anyone's game. It was a tight game in the third quarter with Manhasset outscoring the Owls by just one point. Late in the fourth quarter, Lynbrook got into foul trouble, and Manhasset went 11/14 on free throws to expand its lead and secure the win 53-38. O'Brien finished with 11 points, and Mia LaPinto of Manhasset had 13.
When asked if she expected to make it this far from the beginning of the season, assistant coach Koren Pena said, "I did. I think we all did. From the very beginning, I was confident that we could be back at Hofstra. This group of young ladies is just so talented and so dedicated. This team is probably one of the best assembled basketball teams I've ever seen at Lynbrook High School, and much of that success was due to the leadership of the senior class."
When asked what a season like this meant for the team going forward, sophomore starter Brooke Mazzei said, "Coming off an amazing season that ended in such a sad loss helps us realize for next year that nothing is guaranteed, and everything has to be worked for. Also knowing how this season ended will definitely motivate us for next year."
The Lynbrook Owls surprised fans by making it this far, and many look forward to see what the team has in store for next year.
About the Contributor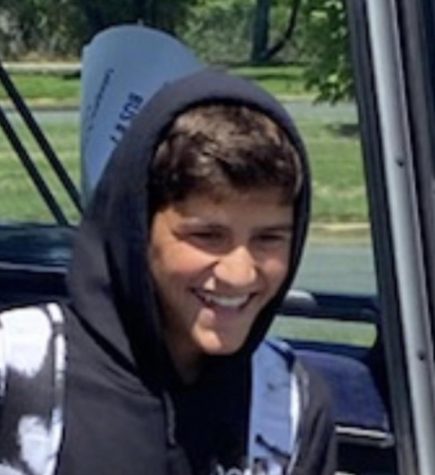 Justin Haberman, Editor
My name is Justin Haberman, and I am a member of the Class of 2025. I am an athlete, and I love to write and talk about sports. I am excited to be a part...