Dr. Paul Lynch Appointed New Superintendent
After decades serving the district in various roles, the current Superintendent of Lynbrook Schools, Dr. Melissa Burak, has announced her retirement. With that announcement came the appointment in February of Dr. Paul Lynch to fill Burak's role starting in July. Described by Burak as a "fair individual who cares about students and a cheerleader for all," it is believed that Lynch is fit for the position, and Lynbrook is anticipating the actions he will take for the improvement of the district.
Lynch was born and raised in Baldwin and has been in Lynbrook for fourteen years.  He is very family-oriented, having grown up with five siblings and now having fourteen nieces and nephews and eleven grandnieces and grandnephews. His biggest passion has always been music. Lynch describes his music taste as "eclectic" as it ranges from classical opera to alternative music to rock. He often plays on his keyboard at home, and he and his wife, Jean, are avid fans of live music. Lynch is a voracious reader, but he especially enjoys true crime documentaries that fuel his interest in family history and genealogy. 
He studied English literature in college. He obtained a master's degree in theology and a doctorate degree in education. He went on to become an English teacher, and he even moderated the school's newspaper publication. "I was very much involved in technology as a teacher during the 1990s as it was just starting to be a major force in the classroom. It was at my first teaching job where I learned how to do layout with Adobe PageMaker, and from this background, I became the first director of technology for all the Catholic schools on Long Island," Lynch said. He later became an associate superintendent at the Archdiocese of New York. He arrived in Lynbrook in 2009, where he started as director of technology and was eventually promoted to assistant superintendent for finance, operations, and information systems in 2013.
Lynch has spent almost the entirety of his career in Lynbrook working to improve the district's finances, facilities, and technology systems. For his future as superintendent, he plans to center on the education aspect. "I am now setting most of my goals around teaching and learning as well as supporting the students' social and emotional well-being," he said. "We are still assessing the impact the COVID-19 crisis had on kids and families. I think Dr. Burak and the Board have done an excellent job of bringing us through the crisis and back to a sense of normalcy. We must keep moving forward, see what gaps remain, and address those gaps academically, socially, and emotionally," Lynch added. Being in the state of a pandemic for roughly three years, Lynbrook's schools are finally nearing the end of their journey back to normalcy. Lynch wishes to enhance this and to plan for the district post-pandemic. "There are a lot of extraordinary things happening in our schools. I want to continue the good work that is already going on," he said. 
The impact of the pandemic left Lynch spending most of his time at a desk behind a computer screen. He was heavily involved in the renovations done at LHS as he managed the finances and operations. Being appointed superintendent will allow him to see students and teachers working in the refurbished space in-person. He said that he is most excited to get back in the classroom: "Having taught for 14 years, I have really missed interacting with students and watching them learn. This is the reason we built this space; all our schools are my number-one priority."
As Burak ends her career as superintendent, she has no worries leaving her position to Lynch. On leaving a legacy in Lynbrook, she said, "I hope that opportunities have increased for the students in the district both in and out of the classroom. I hope that all students have been able to establish a connection in our schools and work to reach their fullest potential so that all take pride in the fact they are Lynbrook Owls." She and the Board believe that Lynch is a highly qualified individual with the experience and background necessary to achieve greatness in Lynbrook. "He will work well with all stakeholder groups and be a cheerleader for all the achievements each Lynbrook student earns," Burak said.
On his transition to superintendent, Lynch said, "I have been in the district for fourteen years and have gotten to know so many of our teachers, staff members, and families. The outpouring of good wishes and congratulations has really blown me away! I have loved Lynbrook since the day I arrived, and I have seen my love of this community reflected in me ever since I was appointed. This is a great feeling and will make the transition much smoother."
Lynch will officially take his position for the 2023-2024 school year, starting in July. He plans to continue to work to enhance the Lynbrook Schools in order to achieve greatness for all. 
About the Contributor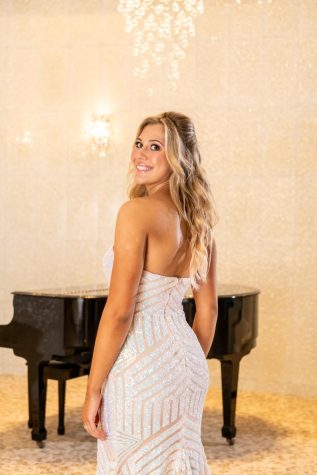 Alexis Raynor, Managing Editor
Hi! My name is Alexis Raynor, and I am a member of the Class of 2024 and a managing editor for Horizon. I love to dance and hang out with my friends. I...