2022 Midterm Election Results
There were 435 seats in the House of Representatives, 35 seats in the Senate, and 36 governorships up for grabs in the highly anticipated midterm elections this November. The Republican party took the majority of the House, winning 221 seats (with one seat still contested as of Dec. 12), while the Democrats maintained their majority in the Senate with 51 states. Arizona, Maryland, and Massachusetts switched from having Republican Governors to Democratic ones, and the opposite occurred in Nevada.
Prior to election day, many forecasts predicted a "Red Wave," or major wins for the Republican Party. This was largely due to President Biden's low approval ratings and frustrations about soaring inflation. The Republicans did score a majority in the House, but it was by much slimmer margins than predicted. In a letter to his fellow Republican House members, current Minority Leader Kevin McCarthy wrote, "I trust you know that earning the majority is only the beginning. Now, we will be measured by what we do with our majority." Now holding the majority, House Republicans must elect a new Speaker of the House to replace Democrat Nancy Pelosi.
The House elections also resulted in the first-ever member of Generation Z to be elected to Congress. Twenty-five-year-old Maxwell Frost, a Democrat, beat 72-year-old Republican Calvin Wimbish to earn the seat from Florida's tenth congressional district. The district was previously represented by Democrat Val Demings. Frost, a community organizer, ran on a campaign focused mainly on gun control. Twenty-five is the minimum age to be a member of the House, where the average age of the members is 58.
      In the Senate, Democrats maintained their narrow majority as predicted. Due to the presence of a third-party candidate, Libertarian Chase Oliver, no candidate for one of Georgia's senate seats earned more than 50-percent of the vote. Thus, runoff elections, in which only Democrat Raphael Warnock and Republican Hershel Walker were on the ballot, were held on Dec. 6. Warnock won with 51.37% of the vote, according to the Associated Press. 
      Maryland's current governor, Republican Larry Hogan, reached the end of his two-term limit and was replaced by Democrat Wes Moore (Maryland is one of 36 states that imposes term limits on governors). According to his website, www.wesmoore.com, Moore is the state's first Black governor; he is also a combat veteran and bestselling author.
      In Massachusetts, Republican Governor Charlie Baker decided to not run for a third term. The governorship was won by Democrat Maura Healy. Healy has been the attorney general in Massachusetts since 2014, calling herself "The People's Lawyer" on her website, www.maurahealy.com. She is also the first out lesbian governor in the nation.
      In Arizona, Republican Governor Doug Ducey also reached his term limit. Democrat Katie Hobbs beat Republican Kari Lake in a very narrow margin, prompting Lake to file a lawsuit and contest the election. In a statement posted on her Twitter account, @KariLake, she wrote: "The 2022 general election in Arizona was botched and broken beyond repair." Hobbs is a former social worker and Arizona secretary of state. Her website, www.katiehobbs.org, states that she is "someone who will put the politics aside and get the job done."
      In Nevada, Democratic Incumbent Steve Sisolak was unseated by Republican Joe Lombardo. According to Lombardo's website, www.joelombardofornv.com, he previously served in the Army, National Guard, and Army Reserves. He is also the sheriff of Clark County, Nevada, and has been in law enforcement for 30 years.
About the Contributor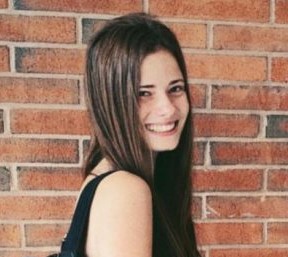 Abbey McManus, Print Editor-in-Chief
I am a member of the Class of 2023 and one of the editors-in-chief for the print edition of Horizon. Outside of Horizon, I enjoy running and spending time...