LHS Key Club on the Road to Success with Fall Blood Drive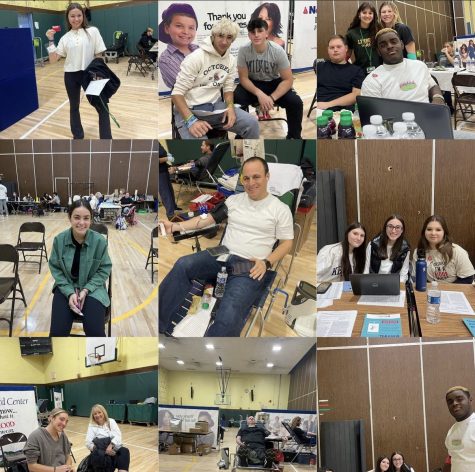 The Key Club continued its community service this year with its highly anticipated blood drive. On November 23, students, alumni, teachers, and community members came to donate, and by the end of the day, 117 pints of blood were donated to help save a grand total of 351 lives. 
Several Key Club members volunteered in the days leading up to the blood drive, conducting sign ups during lunch periods and spreading the word over social media via digital flyers. On the day of the event, Key Club members, along with staff of the New York Blood Center, arrived bright and early in the small gymnasium to set up tables, chairs, and equipment. The event commenced at 7:45 AM during first period, and the drive continued until the last donors were taken around 2:00 PM, at the end of ninth period. When the doors opened, Key Clubbers were ready to check in blood donors and send them on their way to complete health screenings and fill out a personal health questionnaire. Following the questionnaire, donors were directed to have their blood pressure taken to ensure they were well enough to donate. Once approved, folding chairs in the middle of the gym floor were set up for donors to have a seat until the next apheresis machine was available. After giving blood, donors could relax and refuel themselves with water, juice, pretzels, potato chips, and candy.
Although it might not seem like much, one pint of blood contains much potential to assist a variety of people with a variety of medical needs. According to the New York Blood Center's official website (www.nycbloodcenter.org), "When one person donates a unit of blood, it can be separated to save multiple lives." Therefore, the action that a single donor takes can help so many through one blood transfusion. The NYCB can use the donated blood to "meet the daily transfusion needs of cancer and surgery patients, accident and burn victims, newborns and mothers delivering babies, AIDS and sickle cell anemia patients, and many more." To many, these donors may be considered heroes, reaching out to so many people at once through the simple act of donating blood. 
For junior and Key Club Co-President Dea Pulatani, the blood drives are some of her favorite events the club hosts during its service year. "It's such an amazing feeling when you get the numbers back and see how many people's lives you were able to save," she expressed. She added that that feeling "goes beyond just one individual person; it's a whole team of people working together." Pulatani described the experience of a blood drive as "eye opening because you might hear about things like this, but when you're actually a part of them, it changes your outlook on things."
"This mission of helping our community is evidently shown at each and every blood drive we run," expressed junior and Key Club Co-Treasurer Amelie Duch. "Everyone working the event gets to see our mission pan out as we sign each donor in to donate and save lives." This mission is one of the main reasons Duch decided to run for a position on the Key Club Board and gains a "sense of fulfillment" at every service opportunity: "I receive the fun that is volunteering alongside my friends, [and] I thoroughly enjoy volunteering at each and every blood drive Key Club hosts," Duch added. 
Key Club advisor and Virtual Enterprise teacher Dr. Benedict Tieniber has been coordinating blood drives for 10 years. "What I like about donating is anyone can do it, as long as they meet the requirements," Tieniber said. He was proud to see that the Lynbrook community stepped up to answer a call for people in need of a life-giving gift: "Watching all our students, staff, and community donate really shows how much they care and want to help."
About the Contributor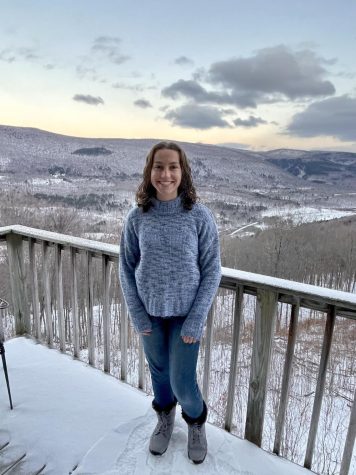 Alyssa Inserra, Driftstone Editor-in-Chief
I am a member of the Class of 2023 and the Driftstone editor-in-chief. Along with creative writing, I enjoy spending time with family and friends, getting...