CDC Approves Pfizer Vaccine for Children Ages 5-11
The number of Americans vaccinated against Covid-19 has steadily risen over the past several months since the vaccine's initial release. As of Nov. 3, the CDC approved the Pfizer vaccine for children aged five to eleven and has urged parents to get their kids vaccinated.
With this CDC approval, children can now receive an element of protection against the virus that they were previously lacking. This will be especially helpful in schools, as one positive case can lead to entire classrooms getting sick with the virus. According to an article from the Center for Infectious Disease Research and Policy, coronavirus cases rose drastically at the start of the school year, and children represented "28.9% of weekly reported US Covid-19 cases." 
Junior Alyssa Inserra is hopeful that this development will decrease coronavirus cases. "Giving the vaccine to kids ages five to 11 will help them become immune and slow the spread," she said. "The general population would be at a lesser risk of getting Covid-19 from younger kids."
While it is unclear whether the vaccine will completely eliminate the spread of the virus, vaccinated children now have a better chance of avoiding catching the virus. If they do still contract the virus, they will have a reduced chance of becoming severely ill and/or being hospitalized.
Not only will children now have a better chance of remaining uninfected, but the adults in their lives will also be better protected. With children in that age range representing 16% of the nation's population, their addition to the cause of herd immunity is significant in promoting the protection of America, overall.
For now, the vaccine will only be about one-third of the adult dosage, and it will be administered with a smaller needle. Children will still have to get the two doses; eventually, when it is approved for their age group, they may also need a booster shot.
The eligibility of children to become vaccinated is one of many recent developments in the nation's ongoing battle with the pandemic, one that many hope will be a major step towards keeping everyone healthy.
About the Contributor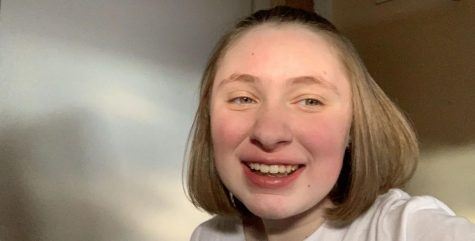 Kerry Cullen, Managing Editor
I am a member of the Class of 2024 as well as a managing editor for Horizon. I like to write, read, sing, and act. One fun fact about me is that I love...