Emma Ward Named National Merit Semifinalist: Five More LHS Students Commended Scholars
   Senior Emma Ward was recently recognized as a Semifinalist in the National Merit Scholarship Program. The program is based off of PSAT/NMSQT (Preliminary SAT/National Merit Scholarship Qualifying Test) scores from the previous year. Students whose scores are in the top percentile of their state are recognized as either Commended Students — who receive congratulatory letters but do not advance in the competition — or as Semifinalists — who move on to compete for the 7,500 Finalist spots. Not only do these Finalists receive a monetary scholarship of $2,500, but it is also proof of their tremendous academic success.
     Although Emma will not know if she has advanced to the Finalist category until February, being named as a Semifinalist is a rare accomplishment. Only approximately 16,000 students from across the country make it to this point, and it is considered a testament to one's work ethic and intelligence.
     Emma is known around LHS for her great dedication to her work. Her 11th grade English teacher, Carla Gentile, said, "Emma is an extraordinary student — smart, focused, and intrinsically motivated. Because of her indefatigable work ethic, her academic skills are among the very, very best of the class. For that reason, I am not surprised that she is a National Merit Semi-Finalist; however, I am certainly elated to hear the good news. Go, Emma!"
     Emma is very involved in the LHS community. She is the vice president of the Student Government Association (SGA) Slate and co-president of the LHS Key Club, along with her twin sister, Sophie. She is also the managing editor for the news section of Horizon. She also co-founded the SCOPE (Summer Camp Opportunities Promote Education) club with Sophie to help send underprivileged children to summer camp. The club at LHS has helped raise over $9,000 to support the organization. Emma has also been a member of the varsity tennis team since her freshman year.   
     "I was very proud of myself when I found out I won National Merit," said Emma. "I was happy that all my hard work had paid off. I studied for the ACT the summer before eleventh grade. So, although I never studied for the PSAT, I was very prepared when I took it," she added.
     Emma offered some advice to those looking to take the exam: "I think it's very important to study a little bit each day, rather than cramming all of your studying into a couple of weeks." "I think it is easier to improve on each section if you study over a long period of time," she added.
     Notably, five seniors have also been recognized as Commended Students. Andrew Director, Rachel Edelstein, Ronan Mansfield, Julia Swerdin, and Sophie Ward are among the 34,000 students nationwide to have received this honor.
About the Writer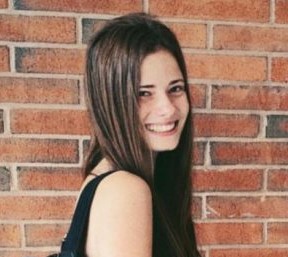 Abbey McManus, Print Editor-in-Chief
I am a member of the Class of 2023 and one of the editors-in-chief for the print edition of Horizon. Outside of Horizon, I enjoy running and spending time...