Performance Friday: Sofia Yaker
Each week, the LHS chorus classes allow students to showcase their talent. Multiple students perform each week for the highly anticipated "Performance Friday." This section will display each performance and include interviews from the very talented performers. Here is one of last week's performances:
Sofia Yaker, Grade 10: I am singing "Blackbird" by the Beatles but the Sara McLachlan rendition. This song is about strength in difficult times and keeping faith and having hope.
Q: How did you get started in music? Who are your greatest musical influences?
A: I got started in music when I was in elementary school. I always loved going to music class, and when the fifth grade play came around, I was so excited to be a part of it. I draw my inspiration from a variety of different artists. Johnny Cash's coolness, Chris Martin's lyrics, and Freddy Mercury's theatrics all inspired me to get involved in music.
Q: Do you aspire to do anything with music in your future?
A: I would like to hold onto music in my future, especially because it helps me cope with stress.
Q: What is your favorite part about Performance Friday and/or performing in general?
A: This is my first Performance Friday, but I am excited to perform for other classes. My favorite thing about performing in general is that it is a way to showcase something that I enjoy doing.
Q: Do you get nervous to perform in front of people, specifically your peers? How do you quell your nerves?
A: I do get nervous performing in front of other people. Breathing and breathing exercises usually help quell my nerves. Sometimes, I just try my best not to overthink it or think about it.
Q: What do you love most about music? Has music helped you in any way through the pandemic?
A: When I am stressed, I always listen to music. It helps me relax and get things done fast, whether it's cleaning my room or getting ready for school. During the pandemic, I discovered many new artists. Music assuaged my stress and my worries and let me enter a world without negatives.
About the Contributor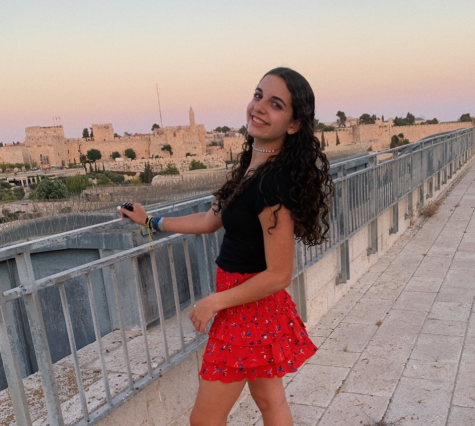 Sophie Ward, Editor
I am Sophie Ward, and I am a managing editor for lhshorizon.com. I am a member of the Class of 2022. I love playing tennis and working out. I also enjoy...