The Ratatousical: A Potential Broadway Musical Emerges through TikTok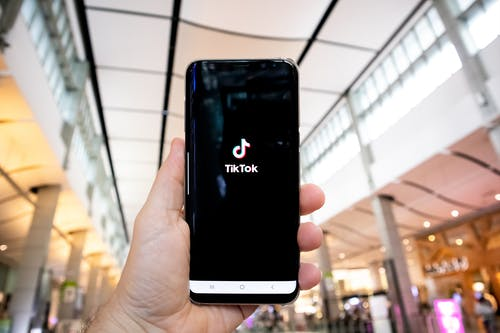 Social media shocked the world by proving that anyone can make a musical. TikTok is one of the most widely used social media apps this year, having over 80 million users active each month in the United States alone. TikTok has started a plethora of trends during quarantine, which helped to mitigate peoples' boredom from being stuck at home. One of the most popular trends is the creation of a virtual musical, or the Ratatousical, based off Pixar's film Ratatouille, which debuted in 2007. Remy, the protagonist, is a rat who longs to be a chef and creates the food wonders of his dreams, but his family believes that his dreams are unrealistic and insane. Remy eventually gets swept away from his family by a terrifying storm and winds up in a kitchen of a fancy French restaurant in the heart of Paris. Linguini, an amateur garbage boy who works there, unexpectedly befriends Remy to create a powerful duo in fine cuisine. The movie alone already has so much potential to be a great Broadway show one day, despite the abnormal topic. Although this trend has turned into more of a collective dream, it arose from very humble beginnings.
According to an article from the New York Times, the trend all started with Emily Jacobsen, who had recently heard about a new Ratatouille ride being built in Walt Disney World's Epcot park. She eventually developed her own song based off the movie: "She was cleaning and [sang the song] to herself, then posted it shortly after on TikTok, describing it as a 'love ballad' to Remy." After that video rose to fame, Daniel Mertzlufft, another user on TikTok, thought her song was hilarious and added in a French horn, trumpets, vocals, and strings. He used his imagination and put captions throughout his video telling viewers to imagine her song being the finale of a big Broadway show. This quickly went viral, now having almost a quarter of a million likes. After that, everyone wanted to join in and contribute to the making of this new musical. In a matter of days, there were hundreds of posts with designed costumes, sets, and even makeup looks. Singers, dancers, and actors were all sharing their talents by creating audition videos for the musical, and techies and stage crew members joined in, making comedic videos telling people not to touch another person's prop. 
The musical made its way to mainstream media, and many articles were published about the upcoming musical. Mertzlufft was featured on the Late Late Show with James Corden and was able to discuss the rising popularity of the musical with Corden himself. After viewing the events of the musical firsthand, Rachel Belmont, a junior, said, "I think it's really cool and creative how just regular people are creating a 'musical.' On TikTok, people are just posting their part and others are elaborating. It's so entertaining and fun to see people uniting on TikTok." Junior Sophie Ward also agrees that the talent on the social media platform is unreal, and she loves to see it: "I saw the Ratatouille TikToks, and was completely impressed with the talent and creativity of the creators. It was so entertaining!" This was hardly the end; much more was to come for the Ratatouille musical.
As time passed, the musical continued to grow, eventually involving big names in Hollywood, like Kevin Chamberlin, a Tony-nominated actor. He composed a song for the character of Gusteau entitled "Anyone Can Cook" and gained over one million likes on his post. Patton Oswald, the voice of Remy himself tweeted "My…God… @BradBirdA113 [the writer and director of the film Ratatouille] have you SEEN this?!?!?" Despite its massive popularity, people started to discuss how they could possibly put on this alternative spinoff that so many wanted to see, especially in the middle of a global pandemic. 
As it turns out, Broadway Producer Ken Davenport might be the answer. Recently, he has become more and more interested in the musical and its chances of becoming a Broadway production. However, not everyone is on-board with this idea, as junior Lexi Capitali commented, "I just do not think that it will make a good musical. I feel that everyone is really bored, and this is just something to distract from [the pandemic.]" 
So, with the future of the Ratatousical unfolding day by day, people are excited for what is in store and are eager to see where TikTok takes its newfound fame. TikTok is now overflowing with hundreds of talented users wanting this dream to become a reality. For some, this could mean making a substantial mark on theatrical history, and maybe the start of a return to some normalcy in the world of performing arts.
About the Contributor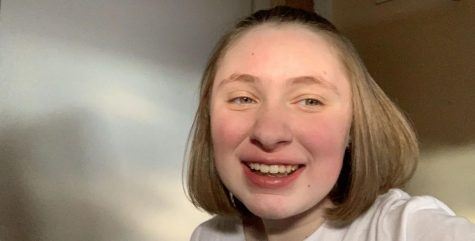 Kerry Cullen, Managing Editor
I am a member of the Class of 2024 as well as a managing editor for Horizon. I like to write, read, sing, and act. One fun fact about me is that I love...