Donald Trump Has COVID-19: But Was It Expected?
Nobody is immune to the devastating coronavirus, not even the President of the United States. In the early hours of Friday, Oct. 2, 2020, President Donald Trump and First Lady Melania Trump were diagnosed with COVID-19.
The White House physician, Sean Conley, reported on Oct. 2 that both Melania and President Trump were doing well and had very minor symptoms, according to CNBC (cnbc.com). President Trump also commented on his Twitter account: "We will begin our quarantine and recovery process immediately. We will get through this TOGETHER!" Many celebrities and other public figures have been diagnosed with this terrible disease, but it seems to have been inevitable that President Trump would contract COVID-19 due to his lack of personal protection equipment and his large campaign gatherings.
According to CNBC, President Trump's handling of the virus has been "sub-par." He has tried to downplay the severity of coronavirus by stating, "I think it's going to be fine…Looks like by April, you know in theory when it gets a little warmer, it miraculously goes away." These statements were made by President Trump in February. According to The New York Times (nytimes.com), President Trump has spent months discouraging the positive effects of wearing masks. He has refused to take pictures with his mask on, and, just recently, he mocked Democratic Presidential Candidate Joe Biden for wearing a mask at the first presidential debate on Sept. 29, 2020. President Trump has been reprimanded for not following correct and safe COVID-19 guidelines. At the presidential debate, President Trump stated he wore a mask "when needed." According to The New York Times, on Apr. 3, 2020, Trump stated that masks were "voluntary" and said that he "wasn't going to be doing it." On July 19, 2020, Trump stated, "I don't agree with the statement that if everybody wears a mask, everything disappears." Most recently, at the presidential debate on Sept. 29, President Trump stated: "[Joe Biden] could be speaking 200 feet away from them and shows up with the biggest mask I've ever seen." Thousands of people have also been seen at Trump rallies either without masks on or with their masks pulled down to their chins. 
It is no secret that President Trump has not been taking precautions when it comes to COVID-19. For that reason, it is not surprising that he and Melania have contracted the virus. They have been reckless and have not followed the COVID-19 guidelines and safety precautions; President Trump has held many social and political events with no social distancing and no enforcement of wearing masks. Jessica Fowler, a sophomore, commented, "Yes, he was expected to get COVID because he took the pandemic like it was a joke… [there were] countless times where he told people to take [their masks] off when talking to him… Sooner or later, he was bound to get it, and now he did." Gabriella Ramsammy, a freshman, felt that although President Trump did not wear a mask, his diagnosis was still a little unexpected: "So I think it was kind of unexpected. He doesn't wear masks to public stuff like that, so some people would say that's why it was expected… Some scientists also say that the particles of corona[virus] are so small they can go through the mask… If he was talking to someone with corona[virus] and had a mask on, he still could've gotten it."
About the Contributor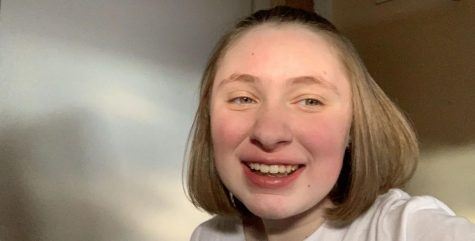 Kerry Cullen, Managing Editor
I am a member of the Class of 2024 as well as a managing editor for Horizon. I like to write, read, sing, and act. One fun fact about me is that I love...