Teary at the Oscars
I think I speak for everyone who watched the Oscars when I say that there was not a single dry eye after Ke Huy Quan was announced as the best supporting actor for his role in Everything Everywhere All at Once. Sophomore Emma Mancuso agreed: "It made me really emotional. He just seemed so grateful. The way he was able to achieve his dream so late in life is admirable." The 95th Oscars ceremony took place on Sunday, March 12 with new and old actors, actresses, musicians, film writers, and directors from across the world. The competition for this year's award show was intense, from Elvis to Everything Everywhere All At Once to Top Gun: Maverick, all included in the same category. The anticipation and excitement were thick for watchers at home who waited  to see if Brendan Fraser and Ke Huy Quan were going to make history with their comebacks in their acting careers. Fraser and Quan were two childhood stars who acted in Encino Man together and more recently came back to acting after not being in the spotlight for many years.
Undoubtedly, the nominees for this year's Oscars were all multi-talented and brilliant; the winners had exceeded excellence with their acting performances, costume design work, directing, writing, or designing. Without a doubt, Everything Everywhere All at Once, which was released this past summer,  swept the Oscars with 11 nominations and seven wins from the night. Michelle Yeoh, winning Best Actress for her performance in the film, said it was more than just a trophy to her. Yeoh was the first non-white actress to achieve this award in over 20 years. In her acceptance speech, she said, "For all the little boys and girls who look like me watching tonight, this is a beacon of hope and possibilities." Alongside Yeoh, her co-stars Jamie Lee Curtis and Ke Huy Quan also celebrated their wins for Best Supporting Actress and Actor. Even so, many fans were taken aback by the announcement of Curtis's win over Stephanie Hsu. Freshman Gabriela Jarama expressed,  "I was really shocked because Stephanie had a big part in the movie and Jamie Lee didn't, so it is really surprising to see." 
Furthermore, well-known late-night host Jimmy Kimmel hosted this year's show. After last year's debacle, which involved Chris Rock, Will Smith,  and a slap, it was safe to assume that Kimmel was going to include it in at least one of his jokes, and that is exactly what he did. "I was on the edge of my seat waiting for the joke to be dropped," cried sophomore Anisa Lopez. While he added in the joke, "If anything unpredictable or violent happens during this ceremony, just do what you did last year: nothing. Sit there and do absolutely nothing," during his monologue, laughter (and no screaming) erupted from the audience. Throughout the night, Kimmel kept the crowd gleeful with his comments about fellow actors and actresses like Nicole Kidman and Tom Cruise.
In addition to Everything Everywhere All At Once, the captivating movie All Quiet on the Western Front, an international film that is classified as a historical drama, took home four Oscar wins from the night. The film's success meant a great deal to Germany's film world and its own prime minister who gladly claimed it in a Tweet as "a huge success for German cinema." After achieving the win in some of the most competitive categories, including Best Cinematography, Best International Feature Film, Best Production Design, and Best Original Score, it is safe to say that this film earned the praise it received. Federal Government Commissioner for Culture and the Media of Germany Claudia Roth has praised Netflix for the role it played in the success of this movie. With almost everyone in the world watching new movies from the comfort of his or her own home, it is easier for a film to succeed when it is available to watch online.
Award shows give talented men and women the chance to be recognized for their outstanding performances in the film world. Apart from all the trophies, the Oscars ceremony is a fascinating event to watch at home while silently judging some of the celebrities' outfits and applauding favorite actors and actresses. Besides, who would not want to watch Ke Huy Quan excitedly walk around the red carpet meeting other celebrities as if he is not already one himself?
About the Contributor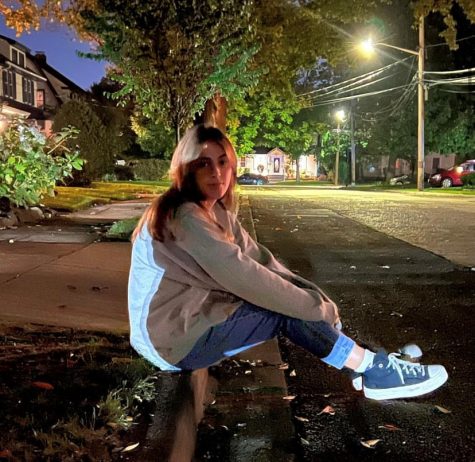 Dylan Hincken-Kossow, Editor
Hi! My name is Dylan Hincken-Kossow, and I'm a member of the Class of 2025. I am also part of the Speech & Debate Club, GirlUp, Key Club and the...