The Most Dominant Victory of a College Football Game Ever?
No.1 Georgia won the 2023 College Football National Championship in record-setting fashion, overpowering the No.3 TCU with a 65-7 victory, which marked the most dominant title-game performance in the sport's history. This win, which featured the Georgia Bulldogs scoring the most points in any Football Bowl Subdivision (FBS) national title-game, makes Georgia the first back-to-back national champions of the College Football Playoffs era and first at all since Alabama in 2011-2012.
The domination started immediately when Georgia's defensive forced a 3-and-out on TCU's opening possession only for Georgia quarterback Stetson Bennett to run for the 21-yard go-ahead touchdown. Three plays later, TCU wide receiver Derius Davis was stripped by Chris Smith, and the Bulldogs capitalized on TCU's mistake by making the score 10-0. TCU responded right away as their quarterback Max Duggan connected with TCU wide receiver Derius Davis for a 60-yard gain; Duggan then ran in for a touchdown to cut their deficit to just 3 and give them some hope. By the end of the first quarter, the score was 17-7 in Georgia's favor, and sophomore Justin Williams said this when he asked if TCU had it in them to comeback: "I had a feeling, but seeing the score 17-7 gave TCU fans, and the general audience, hope and excitement. Instead, we got to watch a nationally televised slaughter."
However, what followed before halftime from that 10-7 lead was one punt and two interceptions for Georgia's defense, which resulted in four consecutive touchdown drives in less than 20 minutes to give Georgia a three-possession lead going into halftime with the score of 38-7. The second half did not have much to it as Georgia extended its lead to 52-7 by the end of the third quarter, which quickly went ahead 65-7 with two early fourth quarter touchdowns. Sophomore Luca Palleschi said, "I don't think TCU had a chance to even keep it within 14 points, so I'm not surprised." Junior Lily Ginsberg said, "TCU got their fluke win against Michigan, and they had no chance to begin with."
Throughout the whole season, the TCU Horned Frogs have found ways to win, come back, to overcome, and to continue their magical season, but against Georgia, that magic ran out. There was a possibly of a Cinderella story on Monday night for the Frogs, but the "Dawgs" put an end to that fairy tale as QB Stetson Bennett and the Georgia Bulldogs received a standing ovation and have established a new dynasty in college football.
About the Writer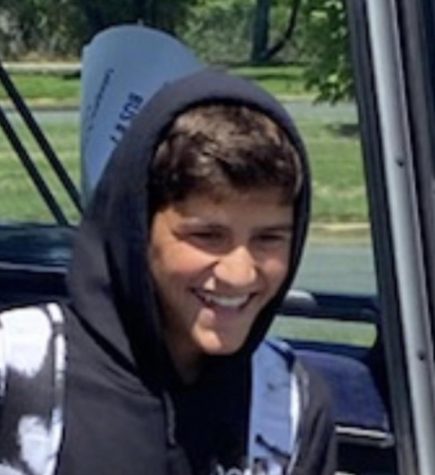 Justin Haberman, Editor
My name is Justin Haberman, and I am a member of the Class of 2025. I am an athlete, and I love to write and talk about sports. I am excited to be a part...