Lack of Lunch Locations
Pizza. Pasta. Bagels. Bacon, egg, and cheese sandwiches. Coffee. Hamburgers. Shakes. Sushi. Ramen. Poke bowls. The perimeter of LHS has accumulated its fair share of likable lunch locations, and although the cuisine has generally satisfied the insatiable appetites of students for years now, concerns have been expressed about a lack of diversity and options for food. After all, only so many pizzerias can function in a given area. 
First and foremost, there is a lack of chain casual dining. Think Moe's, Chipotle, or Applebee's. "It would really benefit the student body, in particular the stomachs of the student body, for a Cracker Barrel, because there's no good pancake joints around LHS," said junior Zachary Buxton. Although a Cracker Barrel would be unrealistic due to the amount of time it often consumes to dine there, Buxton raised an interesting point regarding the lack of breakfast food. The student body and staff are limited to bagels, muffins, or Dunkin' when they have an early off or lunch period. A place providing a wider variety of breakfast items, even an IHOP, would likely benefit the people who struggle to stomach a heavier meal at an earlier time. Foods such as pancakes, french toast, waffles, or even crepes would provide a greater variety of options. 
Next, fast food directly around the school is limited. The nearest Wendy's is in East Rockaway; the closest Taco Bell is on Merrick Road. While controversy over students' health could be created by placing fast food restaurants around LHS, some students' favorite lunch items are typically bought at drive-thrus. For example, when was the last time a classmate said he/she had chicken nuggets for lunch? "You can't tell me Colonel Sanders wouldn't take his slice of the students' money for lunch every day," Buxton said. 
With storefronts on Sunrise Avenue and Philips Plaza advertising new Peruvian cuisine at Cuzco 41 and a Taco Joe's, the question is raised of whether the periphery of the high school has enough "cultural" food options. Although many Asian restaurants have opened and are flourishing, such as The Bowl, students like sophomore Justin Williams are expressing a desire for more soul food. "Some Caribbean food, Trinidadian food, Haitian food. I feel like adding some Caribbean food would be different for Lynbrook, but it would be welcomed," Williams said. Junior TJ Sexton agreed. "It would be nice [to have] something that has a little more substance and flavor to it," Sexton commented. Something warm, spicy, and filling could be welcomed by the appetites of students. 
Due to the nature of some businesses' locations, it can be difficult for small stores to stay in business around the school. Dining locations in Philip's Plaza have come and gone, and 82 Broadway has housed what was formerly Valencia before Burger Shack snagged the property, while Burger Shack's previous location now houses Taco Shack. Businesses in what is now Cuzco 41's location have also come and gone. Included in these businesses is My Neighborhood Deli on Sunrise Highway, which has been temporarily closed due to "unforeseen circumstances" in what many students are now considering quite a long time. Those same students are calling to bring it back. "They had bomb empanadas and really good food," said freshman Hayden Rosa. Additionally, social studies teacher Koren Pena noted that the storefront next to Union Bagels has been vacant for years. "It would be nice to see something open there," Pena said. 
The inhabitants of LHS would benefit from comfort food, like Panera. Macaroni and cheese, soups, salads, sandwiches, teas, and coffees would all be accessible within the confines of a 40-minute period. Pena agreed that a Panera would be convenient for both students and teachers. 
About the Contributor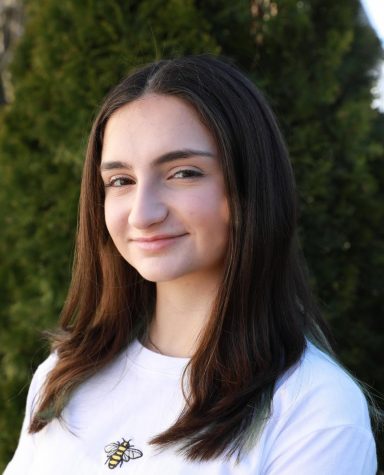 Gianna Longo, Editor
Hello! I am an editor of the Horizon newspaper and a member of the Class of 2025. I am part of the Italian Club, Gay Straight Alliance, Birthday Wishes,...