Owls Soar to Homecoming Victory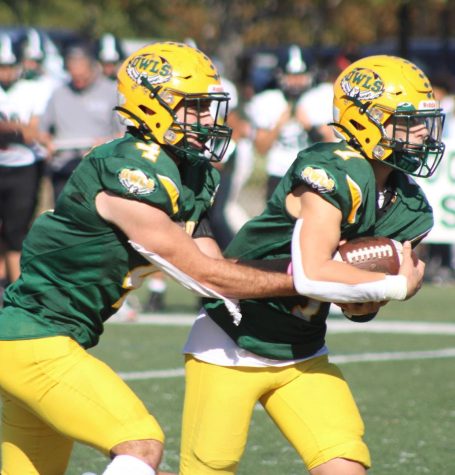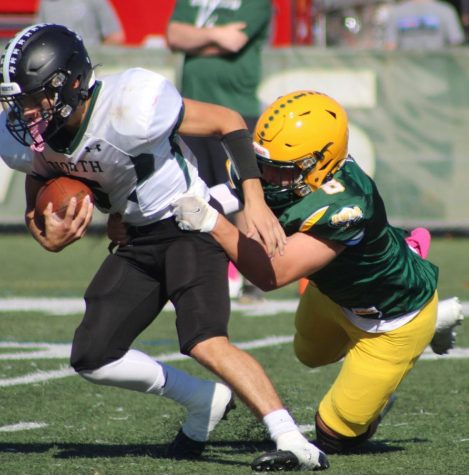 After falling to Floral Park in their previous game, the Lynbrook Owls varsity football team was looking to get back into the win column. Their next game was a huge one, given that it was Homecoming. The Owls were fully healthy and ready to put on a show, and that they did. 
Lynbrook's opponent, Valley Stream North, came out strong, forcing a turnover and going up 7-0 early in the first quarter, but that did not stop the Owls. When asked about the situation early in the game, Coach Yaker said they had to "stick with the game plan and what they have been practicing all week. We faced some adversity, but we didn't want to change anything." Their next drive, senior quarterback Michael Fagen threw a 63-yard touchdown pass to star senior, Ryan Shapiro. By the end of the first quarter, the game was tied 7-7. 
Going into the quarter it was anyone's game, then Mike Fagen had two touchdowns, Jaylin Walker had one rushing touchdown, and sophomore kicker Luke Dantona scored two extra points to bring the Owls up 27-7 heading into halftime. 
In the third quarter, Walker's punt return put the Owls' offense in great field position. Fagen was able to put more points on the board with a 33-yard carry into the endzone, and Dantona added another extra point. 
Lynbrook's defense contributed to their great afternoon by holding Valley Stream North to only three touchdowns. Sophomore defensive end Frank Sirufo and senior linebacker Tyler Denker anchored the defense with a combined 19 tackles. Senior safety Chris Volpe had an interception in the fourth quarter; when asked about it, he said, "It felt like a dream; it didn't feel real." 
By the fourth quarter, the score was 33-14, and the Lynbrook Owls had a comfortable lead, but they were not done. Fagen had a 73-yard rushing touchdown, and after he scored, he said, "We won. Homecoming is over. Lynbrook is back." 
Due to Lynbrook's strong performance, everyone was able to get in the game. Junior quarterback Maxson Weiss led the team's last drive, and senior running back Chris Benson capped it off with a 5-yard touchdown run to seal the victory. This was one of Lynbrook's best games in a while. Fagen finished with 180 yards on the ground on 17 carries and 63 passing yards, and Benson finished with 60 rushing yards and one touchdown to end the team's victorious game.
About the Contributor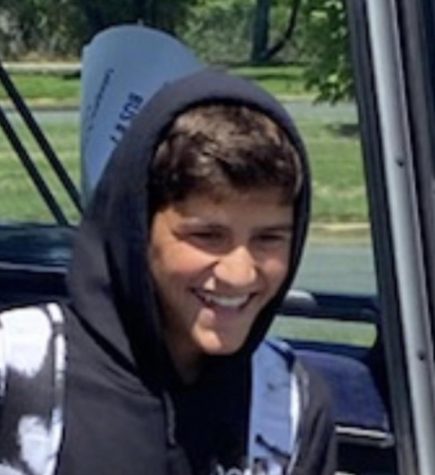 Justin Haberman
My name is Justin Haberman, and I am a member of the Class of 2025. I am an athlete, and I love to write and talk about sports. I am excited to be a part...