Three LHS Athletes Named Top-100 Soccer Players by Newsday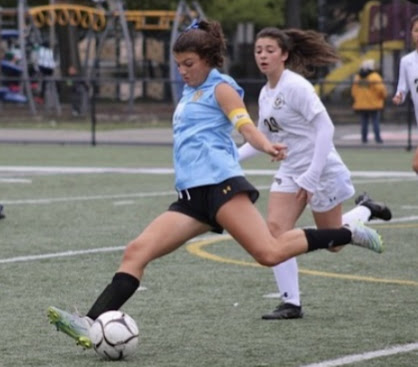 A  stroll down the LHS gym hallway is the best way to learn that Lynbrook has a long and decorated athletic history. No matter the sport, Lynbrook has had great success in years past thanks to the amazing coaches who have been able to lead their teams, and the talented players who have been able to execute. Recently, Newsday released its annual rankings of the top-100 male and female soccer players on Long Island. The boys' list featured seniors Riley Fowler and Sebi Cuenca, and the girls' list featured senior Tyla Vuotto. 
Vuotto is coming off of a stellar 2022 campaign for the Owls. In her 11 regular season games played, Vuotto recorded 22 goals, four assists, and 48 points. She recorded back-to-back hat tricks against Levittown-Division and Valley Stream South, respectively, and three four-goal matches (one in a home bout against Mineola, and two more in consecutive games against Jericho and Valley Stream South). When the midfielder was asked what this award meant to her, she thanked all those who have supported her along her journey. "I owe my success to my coaches, teammates, and my sister. My coaches throughout the years have guided me in the right direction and have helped me become the player I am today," she said. Vuotto also stressed the importance of having competition in her life, which pushed her to become a better player. "My teammates…challenge me to be a better player each day. My older sister has always been my biggest competitor as well as my biggest fan, and she has definitely played a big role in helping me become the player I am today." And above all, Vuotto was grateful for the ranking, and determined to keep moving forward. "I have worked for this for a very long time, and it shows that hard work truly does pay off," she said. Vuotto will be playing soccer next year for SUNY Cortland.
On the boys' end of the pitch, senior Sebi Cuenca consistently produced this regular season, finishing with 17 goals and 7 assists. His best performance of the year came in a 6-1 blowout at home against Academy Charter, where Cuenca recorded three goals and an assist. It was his second hat trick of the season, his first coming in a match in September against Valley Stream South, where Cuenca recorded all three of Lynbrook's goals. Cuenca looked back on the days when he was young, and he feels that it was here that his love for the sport began to mount. When asked about his success on the pitch, Cuenca said, "I owe my success to my family, especially my mother and father. Throughout the years, they have made huge sacrifices just for me to succeed, and it means so much." When asked for any advice he would give to young kids who want to play soccer, he did not downplay the importance of loving the sport: "Really love the sport. And, most importantly, have fun."
Last but most certainly not least, Cuenca's teammate Riley Fowler was the final Lynbrook athlete featured on the list. While he sported a modest three goals this season, he also tallied six assists, second only to Cuenca. With a season-high, two of these assists coming in a 4-0 win over Carle Place, it is clear that Fowler filled the role of "playmaker" on the '22 Owls quite well. ←Ask for clarification here. This previous sentence seems confusing. Fowler said he owes his success to the people who have supported him. "My parents, coaches, and teammates have all made me into the person I am today," he said. "Of course, hard work and practice have also played a huge role," he added. Fowler was honored by the recognition. "It was so nice to be recognized among the top-100 players on Long Island," he concluded.
About the Contributor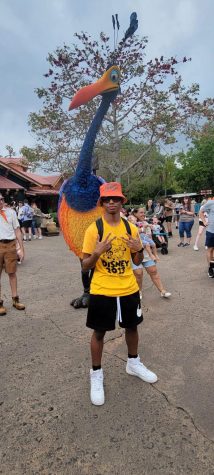 Justin Williams, Managing Editor
Hello there! I'm a member of the Class of 2025 and sports editor for Horizon. I love playing, watching, and writing about all things sports. My favorite...