Why the Russian Invasion Deserves More of Our Attention
It has been over six months since Russia invaded Ukraine on Thursday, Feb. 24 of this year. Homes have been burned to the ground. Lives have been lost. Mothers, fathers, daughters, sons, and friends have been turned into refugees. The Russia-Ukraine War was widely broadcasted and had great media coverage during the majority of the invasion, but new headlines have slowly faded away, news programs have gotten back to their regularly scheduled programming, and many people have slowly forgotten about this serious situation. This is not okay! 
Based on information found on the United States State Department website (www.state.gov), Russia placed a Sham Referenda (a voting poll to obtain more territory) in Ukraine. The Russian military continues to detain Ukrainian refugees and relocate them to filtration camps. Multiple bombs and rockets have been launched in Ukraine near critical infrastructure such as water supply systems and power stations. Moreover, during the second week of October, Iran transferred UAVs (unmanned aerial vehicles) to Russia. U.S. officials believe these will be used to strike more Ukrainian territories and civilians. This has all taken course during the months of September and October, and these recent events are only a fragment of the chaos that has occurred. 
If one were to ask the average American if he/she has heard of these recent events, chances are the answer would be no. The way these serious affairs are being overlooked is unacceptable. Despite the fact that the war has not directly affected Americans, that does not mean U.S. citizens should ignore it. The U.S. has played such an active role thus far in helping Ukraine; the least U.S. citizens can do is be mindful and aware of the current situation. 
Not only are the negative developments being ignored, but the positive steps being made are going unnoticed, too. It is important to note the improvements being made because this can help spread hope and raise awareness. One such positive development is the fact that the Russian military retreated from Lyman right after Putin had declared the region was now Russian territory, according to CNN (www.cnn.org). "In connection with the creation of a threat of encirclement, allied troops were withdrawn from the settlement of Krasny Liman to more advantageous lines," the defense ministry said on the social media platform Telegram. 
There are multiple organizations and funds that have continued to play a very dedicated and involved role in the war. The Red Cross Association, UNICEF, Project HOPE, and many more agencies are all examples of organizations that are still working to help Ukraine. It is understood not everybody has the resources to contribute, but everyone can stay aware. Even doing something as simple as using social media and paying attention to the news can make a big difference. Little things do matter a whole lot in the long run. Americans can not just sit by and allow the terrible situation to continue going unrecognized. As said in The New York Times article (www.nytimes.com) entitled "The Ukraine War's Decisive Season," "We should hope both for rapid Ukrainian advances, and for wisdom, care and caution to accompany any victories they may win."
About the Contributors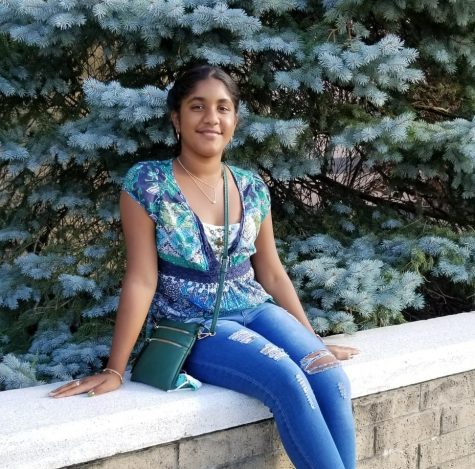 Miranda Mangru, Online Editor-in-Chief
Hi! My name is Miranda N. Mangru. I am a member of the Class of 2025 and an assistant editor for the Horizon newspaper. I take pleasure in listening to...