Life Is a Movie: The New York Film Festival Is in Full Swing This Season
Many people enjoy watching movies, and everyone has different expectations and tastes–from horror films to sappy romances, there is truly something for everyone. This year, the 60th annual New York Film Festival–a celebration of this diversity in filmmaking–was held at the Lincoln Center in Manhattan. It started its run on September 30 and ended on October 16, showcasing a wide variety of films. 
So, what does one do at a film festival? Believe it or not, there was more to this event than just watching movies. One could have shopped for merchandise or listened in on talks given by influential people in the industry. At these talks, which were free to attend, speakers discussed their careers, ways to succeed in the industry, and even their personal lives. 
Although there were many other fun and exciting things to do at the festival, the main attractions were, of course, the films. Attendees bought a ticket for each movie they watched at the festival. A variety of feature-length and short films, as well as popular and more underground ones, were shown. "I am a big film buff, so in general, I look forward to all film festivals," shared junior Olivia Lanteri. "I am very interested in The Whale, The Fabelman, and Knives Out. I have heard awesome things about all of these, and I can't wait to see them," she continued. Some highly-anticipated movies that aired at the festival were White Noise by Noah Baumbach, All the Beauty and Bloodshed by Laura Poitras, and The Inspection by Elegance Bratton. "I'm really excited to see White Noise because I have heard amazing things about it, and I am glad it gets to be featured in this event!" exclaimed senior Alyssa Inserra. 
This festival was meant to celebrate the wonders of filmmaking and cinema, and many film enthusiasts, including senior Jaiden Moreno, were "very excited" for the event. He looked forward to "hear[ing] more about Armageddon Time, which stars Jeremey Strong, who is one of my favorite working actors today" in addition to "Decision to Leave, a mystery that won best director at the Cannes Film Festival." 
Despite the wide variety of films shown, according to Inserra, they all had one thing in common: "It takes a great movie to be featured in there, so you know when you go, you're seeing the best of the best." Thus, the New York Film Festival is thought to be a wonderful celebration of cinema and a fun outing for movie goers, makers, and writers alike. 
About the Contributor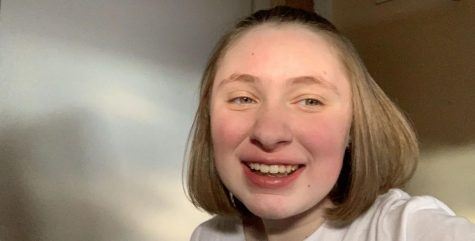 Kerry Cullen, Driftstone Editor-in-Chief
I am a member of the Class of 2024 as well as a managing editor for Horizon. I like to write, read, sing, and act. One fun fact about me is that I love...