Cupcake Wars: A Valentine's Day Tradition
Valentine's Day is the sweetest day of the year, so what better way to celebrate it than with Cupcake Wars? Cupcake Wars is an annual event hosted by the LHS Culinary Arts Club, and even with restrictions due to COVID-19, the event was an enormous success. 
Over $450 dollars were raised and donated to No Kid Hungry, a campaign that helps prevent childhood hunger. Every dollar donated to No Kid Hungry connects a child to five meals through an organization called Share our Strength. "It is an amazing organization, and I'm so happy we were able to start up this tradition again! Even with restrictions, I think it was a beautiful event and probably one of the best years regarding talent!" said Lauren Reganato, cooking teacher and organizer of the event.
The theme of Cupcake Wars 2022 was "The Perfect Pair," and bakers showed their inner creativity with flavor pairings including mint chocolate chip, smores, cookies and cream, and chocolate banana. A chocolate-covered strawberry cupcake won first place by showing Valentine's Day spirit with homemade strawberry frosting, strawberry jam filling, and a chocolate-covered strawberry on top.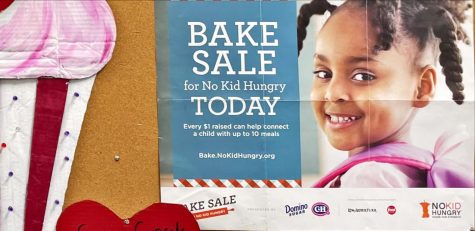 "The strawberry cupcake shone through with both flavor and presentation," said junior Jessica Fowler, one of the cupcake judges. "We based the judging on a few categories: overall quality, cake taste, frosting, and presentation, and this cupcake just blew us away!" A salted caramel-flavored cupcake came in second place, followed by a third-place coffee-and-donut cupcake. Winners of Cupcake Wars received gift certificates to local businesses such as SaVino's, Angelina's, Doughology, TCBY, and Gallery Four.
"I chose to participate in Cupcake Wars because it seemed like so much fun to bake with my friends and have a healthy competition with other people for an amazing cause!" said junior Catie Wren, a member of the winning team. "I feel absolutely elated that all the money raised is going toward No Kid Hungry. It's a wonderful cause, and I highly encourage anyone to donate to them on their own time as well as donating through our annual cupcake wars."
Cupcake Wars was such a huge success that the Culinary Arts Club is planning on hosting another event in the spring, this time featuring cookies, and the money will be donated to cancer research. Stay tuned for more delicious charities ahead!
About the Contributor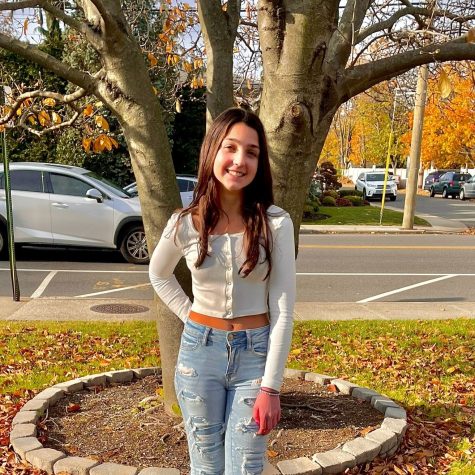 Emily Franklin, Staff
My name is Emily Franklin, and I am a member of the Class of 2025 and a writer for Horizon. I am part of the Key Club, Birthday Wishes Club, and Mathletes....