Students Shine at Cabaret Night 2022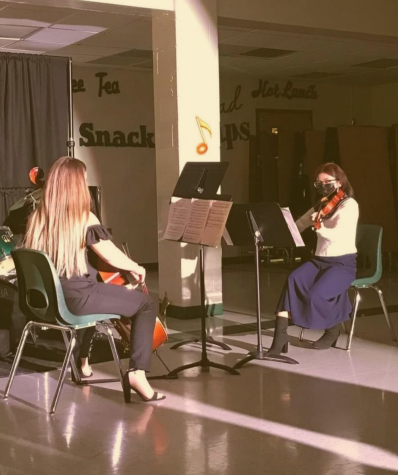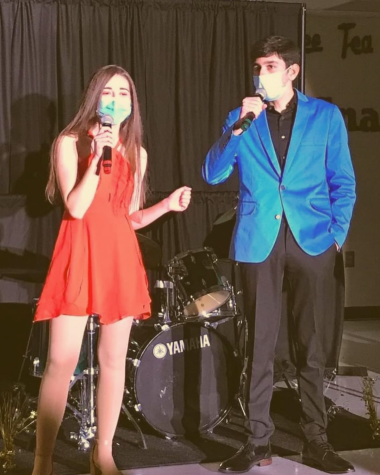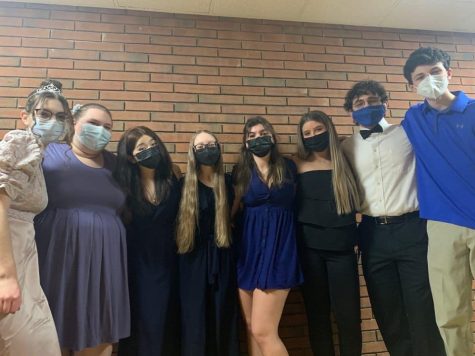 Cabaret Night, a cherished evening of music and fun hosted by the Tri-M Music Honor Society, was held for the 21st time on Friday, Jan. 21. To the delight of many performers, this event was not remote, as it was last year. This time, it was held in-person with a live audience in the LHS cafeteria. For those who could not attend, a recording of the event was posted online.
The Tri-M board and performers put a lot of effort into the night to ensure it ran smoothly. The process started with auditions, held in early January, which required performing in front of the Tri-M board as well as music teachers Timothy Waldvogel and Brian White. After the performers were selected, they rehearsed with a music teacher in order to perfect their acts. One last dress rehearsal was held in the days approaching the big night, and, after a few hours of decking the cafeteria out with musical décor, the stage was set. 
"Everyone worked so hard to put together this amazing night," commented junior and Tri-M Junior Representative Grace Benedict. "It resulted in such a beautiful performance."
The night, hosted by seniors Tri-M President Rachel Edelstein and Vice President Connor Rogan, featured a total of 16 acts. The evening began with a performance of Taylor Swift's "Our Song" by senior Danielle Vito. She was accompanied by senior and violinist Manaka Ogura, and Waldvogel on guitar. After several more acts and a brief intermission, the night concluded with a performance of Adele's "All I Ask" by junior Mia Rinaldi and a big round of applause from the audience.
One especially unique, crowd-pleasing act was a performance by juniors Jaiden Moreno and Lola Sokolskiy of Moreno's original song "It Just Don't Feel Like Winter." The two started out by singing the duet before Moreno, to the surprise of the audience, stopped the show, claiming that Sokolskiy was not performing with enough emotion. After a scripted exchange of insults and a hilarious "brawl" between the two, they ended the performance on a high note, friends once again. 
"I was very happy with how it turned out," Moreno said.
At the end of the night, performers reflected upon their cabaret experiences. Freshmen, sophomores, and juniors were all given the opportunity to perform for their first in-person Cabaret Night since the beginning of the pandemic. Moreno said he "enjoyed the experience all around" and "thought it was a lot of fun to sit on the side and watch the other performances." 
However, seniors felt bittersweet about the event. Ogura thought the night was fun but also sad "because at the end of the day, it's our last cabaret night." However, she was still grateful that she was able to bond with other performers. "I got to know a lot of people, especially the underclassmen, which I couldn't do last year since it was virtual," Ogura said.
Senior and cellist Mia Tetelman, who performed Britney Spears' "Toxic" with Ogura and the Beatles' "Eleanor Rigby" with an ensemble of sophomores, shares similar feelings. "I was really excited to be able to play one more time, but it was also sad knowing that it was my last time," she said. She described her performance with Ogura as "really special," and also thought it was "really cool to meet the underclassmen and to get close with them and form relationships."
About the Contributor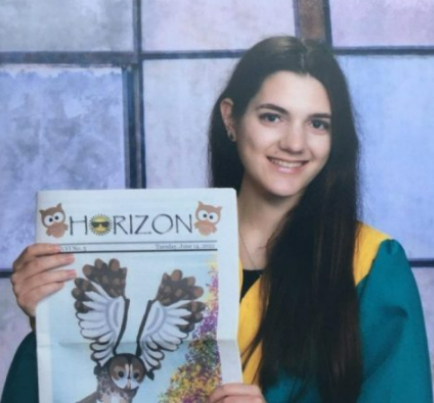 Kate Chiulli, Print Editor-in-Chief
I am a member of the Class of 2023 as well as one of the editors-in-chief of the print edition of Horizon. I enjoy reading, playing the violin, and using...